Americans For Truth Exclusive; WARNING: Offensive Material
[Editor's Note: we erroneously first reported that only Kevin Jennings' first two books were published by Alyson Publications; a third, Telling Tales Out of School, was also published by the pedophilia-positive company.]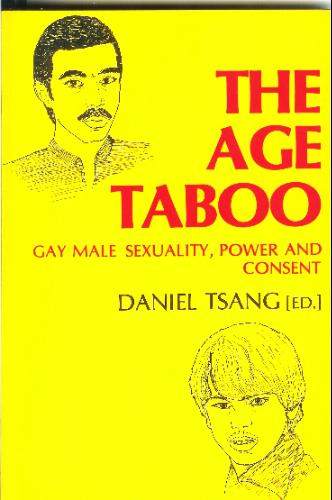 Soft on NAMBLA? The pro-pedophilia book was published by the same homosexual company, the now-defunct Alyson Publications, that Kevin Jennings used to publish his first two books.
By Peter LaBarbera
President Obama's "Safe Schools" chief, homosexual activist Kevin Jennings, used a pro-pedophile (and pro-NAMBLA) publishing company, Alyson Publications, to produce his first two books, Americans For Truth has learned.
Jennings is already under fire for praising his hero, early homosexual activist Harry Hay, despite Hay's longtime,  dedicated support of NAMBLA — the North American Man/Boy Love Association, which advocates for sex between men and boys. (Jennings' praise of Hay was first reported by AFTAH's Lambda Report in 1998 based on a GLSEN conference where Jennings spoke the previous year.) Moreover, many have questioned Jennings' judgment — as a private high school teacher — for failing to report to authorities an apparent seduction by an adult man of one of his sophomore students. In his book, Jennings describes using the situation to confirm the student, Brewster, as "gay."
These three books by Jennings were published by the now-defunct Alyson Publications:
Becoming Visible: A Reader in Gay and Lesbian History for High School and College Students (1994); and
One Teacher in Ten: Gay and Lesbian Educators Tell Their Stories (1994)
Telling Tales Out of School (2000)
Below is a reproduction of Americans For Truth's debut press release, issued in 1993, highlighting Alyson's pro-pederasty connections. This release was the debut edition of "Lambda Report," a newsletter monitoring the "gay" activist movement that actually preceded AFTAH.