Nancy Pelosi's district celebrates the most vile perversions and attacks on God and nature known to mankind: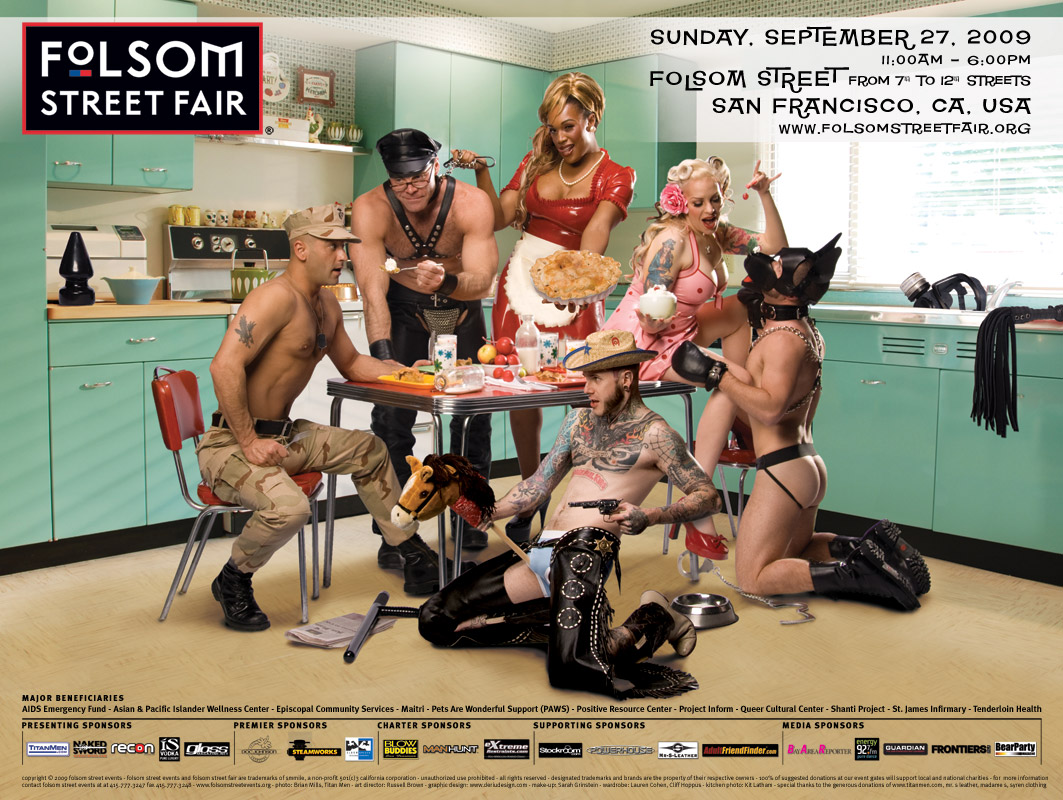 TAKE ACTION: call or write House Speaker Nancy Pelosi's office and urge her to denounce this blatant attack on the family coming out of her district: 202-225–4965 or 202-225-0100.
By Peter LaBarbera
Folks, take a look at what the sadistic pervs over at Folsom Street Fair came up with for their promotional poster this year. And to think that in all their "leather pride" they think of themselves as "progressive." (PETA might disagree.) The good news is that thanks to the efforts of Americans For Truth and others who have exposed the open-air perversions that have been allowed to take place year after year at Folsom and at another San Francisco "street fair," police are finally promising to crack down on the nudity and public sex [see this report in California Catholic Daily]. Will House Speaker Nancy Pelosi (D) denounce this new attack on the natural family, or will she continue to pander to her homosexual base– as she did by refusing to condemn a version of the above that mocked the Last Supper? Few Americans have any clue about just how deviant America's Queer Mecca is.