Tough choice awaits as homosexual hate boiled over this year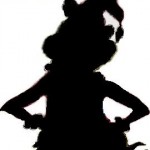 A SERIOUS NOTE: As you can see, below we are making light of the bald-faced hypocrisy of homosexual activists, who demand tolerance for themselves even as they maliciously attack and victimize their critics — and falsely accuse them of "hate." However, we are not including the most vicious manifestation of homosexual hatred that occurred this year: the recent murder conviction of  Teah Wimberly, a lesbian student who shot and killed Amanda Collette, her 15-year-old classmate at Ft. Lauderdale's Dillard High School — because Collette refused Wimberly's same-sex romantic advances.
This is no joking matter, so Wimberly (courtroom photo below left) is not on our list. Needless to say, her conviction for the murder of the talented and beautiful Collette (pictured below right) — a murder directly tied to homosexuality — has not received anything close to the national media attention that made homosexual murder victim Matthew Shepard a household name. (Recall that the much-touted "anti-gay-hate-crime" motive for Shepard's murder was later cast into serious doubt by ABC's 20/20.)
A little over a year ago, Amanda Collette became the ultimate victim of homosexuality when Wimberly shot her in the back at school. As the Miami Herald reported, "Collette, 15, a star dancer on the school's hip-hop dance squad, had rejected romantic advances from Wimberly in the days before the shooting." Minutes after the shooting, Wimberly cried in a call to the 911 operator: "I didn't want to kill her so I shot her in the back . . . I just wanted to give her the pain she gave me."
Regardless of what other factors were involved in this tragedy, it is not unreasonable to assert that Collette would be alive today were it not for the modern GLBT activist movement, which aggressively seeks to mainstream sexual deviance and immoral gay/lesbian "relationships" as normal and acceptable — most tragically among young people.
Yes, Virginia, there was a time in America when young women did not have to worry about sexual harassment and sexual advances from other young women. And the GLBT movement is first and foremost to blame for the rising number of youth who are embracing homosexual behaviors and considering destructive "gay," lesbian, bisexual, or "transgender" self-"identities," at younger and younger ages.  We ask you to pray for the families of both Collette and Wimberly, and pray for the Christian conversion of Teah Wimberly as she awaits sentencing. — Peter LaBarbera, www.aftah.org
______________________________
Nominees Sought for 'Gay Grinch of the Year 2009′
By Peter LaBarbera
CAROL STREAM, Illinois — Americans For Truth About Homosexuality (AFTAH) is taking nominations for our first annual "Gay Grinch of the Year" Award for 2009 — given to the meanest, most deceitful, most socially destructive and/or most blasphemous "gay" activist of the year. Two Thousand Nine was a particularly "mean one" for the Homosexual Lobby — to quote the infamous theme song for the Grinch (which was sung by Thurl Ravenscroft and not Boris Karloff, by the way) — so the choice will be a tough one. We want your input: send your nominations, suggestions and documentary evidence of "gay" Grinchiness to americansfortruth@comcast.net. The Gay Grinch 2009 Award winner will be announced after Christmas.