August 25th, 2016
Photo-story version
Warning: This report contains some offensive descriptions and graphics
This special report by AFTAH president Peter LaBarbera for Accuracy in Media was first published by AIM on August 19, 2016; we have taken the liberty of adding several photos with captions to the original article.
________________________________
By Peter LaBarbera, Special Report for Accuracy in Media
The purpose of this report is to expose and refute some of the longstanding statistical lies and propagandistic myths of the LGBT (Lesbian, Gay, Bisexual, Transgender) activist movement. With media support, homosexual and leftist activists now openly campaign to banish dissenting conservative voices. This dangerous dynamic gives the homosexual-transgender lobby nearly full rein to advance its agenda, which now includes:
Levying large fines to punish Christians and traditionalists who do not want to participate with their small business in homosexual "weddings";
Criminalizing pro-heterosexual change therapy for sexually confused minors;
Using the government to force schools and businesses to allow "transgenders"—e.g., men who think they are women—to use public female (opposite-sex) restrooms and locker rooms;
Using LGBT "nondiscrimination" laws to mandate that public schools and businesses punish anyone who does not adhere to politically-correct transgender-inclusive language—such as using "zir" instead of "her." New York City now demands "respect" for 31 "gender identities," including "genderqueer," "third sex" and "pangender";
Taxpayer-funding for horrifying, body-disfiguring "sex reassignment surgeries," e.g., a woman having her healthy breasts surgically removed to look like a flat-chested "man," or a man having his penis surgically destroyed to craft a makeshift "vagina";
Allowing transsexuals into the U.S. military, and paying for their destructive, gender-bending "surgeries" in the name of "health care";
Encouraging young people to adopt opposite-sex "gender identities"—even going so far as encouraging underage children to take hormones to offset puberty—in a futile attempt to "become" the opposite sex—or worse: allowing minor boys and girls to have their sexual organs surgically mutilated to appear like the opposite-sex; and
Teaching very young children—even kindergartners—to accept homosexuality and the radical "transgender" idea that they can choose a "gender identity" that does not match their biological sex.
So awash is the public in pro-homosexual propaganda that a 2011 Gallup poll found the average American "guesstimated" that a whopping 25 percent of the population is "gay." (Women and people under 30 put the number even higher, at around 30 percent.) The actual percentage of homosexual men, lesbians and bisexuals in the U.S. population is just 2.3 percent (see below).
The 10 Percent Myth
The "10 percent" myth is one of the most enduring propaganda claims of the homosexual activist movement. Concocted in the late 1970s by Bruce Voeller, founder of the National Gay Task Force (predecessor of today's National LGBTQ Task Force), it was accompanied by the slogan, "We Are Everywhere."
Thus, just as "gay" militants pressured and bullied America's mental health professionals to remove homosexuality from the list of mental disorders in 1973, they greatly exaggerated the homosexual population to expand their political power in subsequent years. And the media duly cooperated by promoting the statistical sham. For decades American reporters treated the 10 percent claim—a misreading of deviant, pioneering "sexologist" Alfred Kinsey's discredited research—as fact, using it to "report" huge numbers of alleged homosexuals in society.
The 10 percent myth served its purpose of projecting enormous "gay" political strength when the movement was still weak. But study after study came up with estimates of the homosexual-bisexual population under 5 percent. A massive 2014 survey of 35,557 Americans by the federal National Center for Health Statistics dealt a death blow to the Ten Percent claim. It found that only 1.6 percent of those polled identified as "gay or lesbian," while 0.7 percent said they were "bisexual." In 2011 the pro-LGBT Williams Institute at UCLA estimated that 0.3 percent identified as transgender. Thus a combined estimate for homosexuals, bisexuals and transgenders in America is around 3 percent.
Born Gay?—No Way
Another popular "gay" activist myth is the notion that homosexuals are "born that way." This convenient narrative—stoked for many years by LGBT advocates—takes morality out of the homosexual debate by suggesting that homosexuals are not responsible for their sexual behaviors because "being gay" is a genetic part of "who they are."
From a scientific perspective, however, the "born gay" myth—like its bogus "10 Percent Gay" counterpart—has fallen on hard times. In the 1990s, talk of a "gay gene" was all the rage after then-closeted homosexual researcher Dean Hamer published a media-ballyhooed 1993 study in the journal Sciencepurporting to find a "genetic marker" for male homosexual "orientation." But Science could not replicate its own study, and other attempts failed as well. Now genetic homosexuality is no longer in vogue, although the possibility of a "gay gene" still excites reporters.
August 24th, 2016
Folks, I encourage you to support my friend (and AFTAH Board Member) Matt Barber by buying his book, "Hating Jesus: The American Left's War on Christianity"–co-authored with Paul Hair. What I love about Matt is his aggressive approach–a welcome contrast to the guilt-ridden, defensive (and beaten down) posture that so many Christians and conservatives have in dealing with Big Gay Inc. Buy Hating Jesus on Amazon HERE. Congrats to Matt and Paul for their book, which hopefully will toughen up a lot of spines! This review first appeared on Barbwire.com–Matt's excellent website.–@Peter LaBarbera, AFTAH
__________________________
Jesus Haters' Evil Agenda Exposed
By Gina Miller
While it is becoming increasingly difficult, in the face of glaring evidence to the contrary, for members of the Marxist Left to deny their war on Christianity, they still press on with their deceptive denials. "There's no 'war on Christianity'!" they mockingly proclaim.  But now, Matt Barber, with the assistance of Paul Hair, has written a book that shatters the lies of Christ haters everywhere.
In "Hating Jesus:  The American Left's War On Christianity," Matt takes the reader step by step through the irrefutable facts about the war on Christianity and Christians being waged in the United States.  The ultimate goal of those waging the war is the outlawing of all things Christ, including freedom itself.
In this must-read book, Matt explains that America was indeed founded as a Christian nation, not a "theocracy," but a Christian nation.  He explains the difference and then proceeds to take the reader through some of the many examples of attacks on Christians and Christianity.  He reveals the deeper purpose of this anti-Christian war, how the Godless Left created an in-depth strategy for the obliteration of Christianity in the United States and how the lukewarm church let it happen.  Finally, he outlines the ways in which we can fight back and even reverse the evil gains of this satanic army of Christ haters.
If you've been paying even a little attention over the past decade or so, you will know that one of the main groups of people targeting Christians and Christianity in America are militant homosexuals and related deviants.  As Matt explains in the introduction of the book:
To be sure, while there are many persons and groups in the U.S. who hate Christ, perhaps the chief extremists leading the War on Christianity are the "LGBT" special interests; or, as I prefer, the "Big Sin" lobby.  They are tremendously well-funded, organized and highly influential.  For this reason, you will see multiple examples in the coming pages of homosexuals attacking Christianity in general, and Christians in particular, even as there remain myriad more anti-Christian and other "progressive" extremist groups (some of which we will detail) who, likewise, hate authentic Christianity in America.
August 9th, 2016
Twenty years later, a movement grows to build an intellectual case for tolerance and respect for pedophiles — whom B4UAct calls "Minor Attracted People"
This award-winning documentary "ChickenHawk: Men Who Love Boys" was produced in 1994. It was directed by Adi Sideman, who allowed NAMBLA (North American Man/Boy Love Association) members (and leaders) to speak in their own words, describing their evil actions and thoughts involving boys.
Note how Leyland Stevenson,  the über-creepy former NAMBLA secretary whose interview is at the center of this film, clsims that the boys are looking for sexual contact with men.  This is the central and sickening rationale of all "boy lovers."
More than two decades ago, I met Stevenson in the course of Americans For Truth's predecessor, Lambda Report's, efforts to expose NAMBLA and pro-pedophile groups worldwide. AFTAH's and LR's investigative reporting inspired a 1994 American law barring U.S. taxpayer funding to any international organization with pedophile connections.
History note: NAMBLA was once allowed to march in homosexual "pride" parades.
One thing NAMBLA is right about: pederasty–sex between men and boys–has ancient roots and must be included in the history of (male) homosexuality.
Building sympathy
Two decades after the release of "ChickenHawk," there is a growing effort afoot to encourage tolerance and a type of respect for pedophiles–renamed (note the softening language) "MAPs" (Minor-Attracted People"); see this B4UAct.org website. The "MAP" advocates are using the same strategies to gain recognition and build acceptance for this perverse "identity" as homosexual and "transgender" activists used to normalize their deviant identities and behaviors.
That means, in part, portraying adults whose "orientation" includes desiring sex with children–as a kind of "victim"; see B4UAct's commitment to "stigma reduction" for MAPs (pedophiles/pederasts). That's a very hard sell to Americans, but we would never doubt the tenacity of sexual revolutionaries in attempting to achieve it. — Peter LaBarbera, AFTAH
WARNING: Some offensive sexual descriptions, but film is mostly interviews and shows nothing sexual in nature
August 4th, 2016
Biden once wanted to be a priest; now he mocks his Catholic religion and the Creator of the universe — in the name of "love"
The Obama-Biden administration has been an eight-year commercial for aberrant sexuality and gender confusion–otherwise known as the LGBTQ movement–in defiance of God and wholesome, biblical morality. On August 1, Vice-President Biden "officiated" at a homosexual "marriage" ceremony between two White House staffers, Brian Mosteller and Joe Mahshie, and social liberals everywhere celebrated. More commentary after the jump.
Biden performed the counterfeit "marriage" ceremony at August 1 "inside the vice president's residence, located at the U.S. Naval Observatory," as LifeSiteNews reported. Biden's wife Jill is also a big supporter of "gay rights" (she is a strong supporter of the homosexual activists group GLSEN (Gay, Lesbian, Straight Education Network). The Second Lady offered what has become the familiar, trite mantra for LGBT and pro-homosexual-"marriage" advocates: "Love is Love":

July 30th, 2016
The following was released today by the Catholic Action League, a Massachusetts pro-family group:
SATURDAY, JULY 30, 2016
FOR IMMEDIATE RELEASE
CONTACT: C. J. DOYLE
Phone: (617) 524-6309;
E-mail: catholicactionleague@gmail.com
DEFEND TRADITIONAL MORALITY, OPPOSE HOUSE BILL 4392!
Because so many members of the General Court were away this week at the Democratic National Convention, the Massachusetts Legislature will close out its 2016 session with a special weekend sitting of the House and the Senate today, July 30th, and tomorrow, July 31st.
One of the proposed laws which may emerge from the Committee on Third Readings is a pernicious measure sponsored by Representative Byron Rushing, (D-Boston), House Bill 4392, which would repeal the remaining prohibitions in the General Laws of the Commonwealth against adultery, fornication, and sodomy—"the abominable and detestable crime against nature." This repeal is a longstanding objective of homosexual activists in Massachusetts.
The bill would also remove the designation of "subversive" from the Communist Party, at a time when the so-called RevComs—Revolutionary Communists—are protesting alongside elements of the Black Lives Matter movement.
Although these laws are no longer enforced, they have significant symbolic value. The law is a teacher, from whom many in society learn what is right from what is wrong. Passage of this secularist measure would erase, in matters of sexual ethics, the last vestiges of Biblical morality and natural law in the criminal statutes of Massachusetts, completing the process of de-Christianization.
Please contact House Speaker Robert A. DeLeo and House Minority Leader Bradley H. Jones and urge them to stop this proposed legislation from being rushed through at the end of the legislative session!
You may reach Speaker DeLeo by telephone at 617-722-2500, or by email at Robert.DeLeo@mahouse.gov. Representative Jones may be reached at 617-722-2100 and at Bradley.Jones@mahouse.gov.
You may find the telephone number and email address of your own state representative by going to https://malegislature.gov.
Thank you.
July 29th, 2016
Homosexual activist icon preferred "boyish-looking" young men as sexual partners;

Had sexual relationship with a minor boy while in his thirties;

Tricked fellow male sailors into coming to his apartment for deviant sex;

He likely staged a fake "hate crime" against himself;

Milk himself was molested by homosexual men as a boy

He led "active homosexual life" by age 14
____________________________________
TAKE ACTION: Contact your U.S. Representative and Senators and ask then to fight this outrage of naming a United States Navy ship after a sexual predator, homosexual activist politician Harvey Milk. According to his biographer, Milk as a sailor actually used trickery to lure other sailors into sodomitic encounters, and he had a sexual relationship with a minor boy when he was in his thirties. Call the House at 202-225-3121 and the Senate at 202-224-3121; find your federal representatives HERE.
___________________________
Folks, Barack Obama's Navy is about to honor a potential statutory rapist by naming a ship after assassinated openly homosexual San Francisco politician Harvey Milk, who is credited by LGBT advocates with being the first ardent homosexual activist politician to mobilize mass "gay" political power to win public office.  U.S. Naval Institute News was first to report:
The Navy is set to name a ship after the gay rights icon and San Francisco politician Harvey Milk, according to a Congressional notification obtained by USNI News.

The July 14, 2016 notification, signed by Secretary of the Navy Ray Mabus, indicated he intended to name a planned Military Sealift Command fleet oiler USNS Harvey Milk (T-AO-206). The ship would be the second of the John Lewis-class oilers being built by General Dynamics NASSCO in San Diego, Calif.

The Secretary of the Navy's office is deferring releasing additional information until the naming announcement, a Navy official told USNI News on Thursday.
As the late celebrated homosexual journalist Randy Shilts documented in his hagiography on Milk, "The Mayor of Castro Street," Milk, then in his thirties, had a sexual relationship with a 16 year-old boy, Jack Galen McKinley. (Another Milk biographer claimed that McKinley was 17, not 16.)
While in the Navy, stationed in San Diego, the promiscuous (and devious) Milk lured sailors en route to Korea to his apartment off base. Instead of crashing on the floor at the YMCA, Milk would tell the sailors, why not sleep in a comfortable bed in his apartment? "The guests often would not know that Milk's apartment had only one bed until they walked in the door," writes Shilts (see below). Shilts also lied about being dishonorably discharged from the Navy to win sympathy [see below; AFTAH will have more on Shilts in future posts.]
July 27th, 2016
Church asserts "individuals do not choose and cannot change their sexual orientation"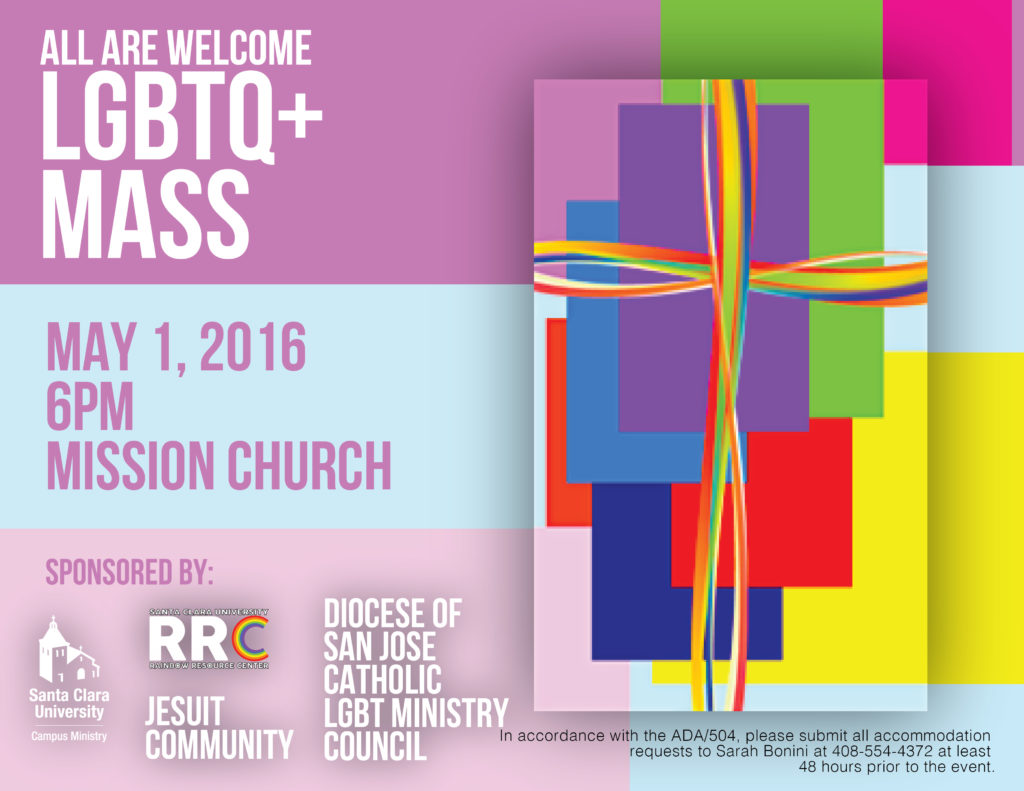 Folks, in some future conservative analysis, I believe it will be found that one of the greatest media and academic scams ever perpetrated on the gullible public was the "reporting" on alleged "scientific studies" purporting to prove that people are "born gay." As we learned from Alfred Kinsey [see one of his horrific pedophile data-tables HERE], science is easily politicized because–bottom line–we humans are fallen and we try to rationalize our sin. (Kinsey struggled with perverse desires from his youth, as his biographer James Jones revealed.)
The quest for the "gay gene" has been stubbornly persistent–even after the theory fell out of favor–because so many people are so desperate to remove the "moral" element from the homosexual equation. If people are "born that way," the thinking goes, then they are off the hook for their same-sex behavior. They are innocent and they must be accommodated by society and the law (as an oppressed minority). Note the word choice of the wayward church body in question:
 "individuals do not choose and cannot change their sexual orientation"
We could write many books on the implication of that devious, exculpatory, leftist construct, "orientation" (which seems to be reserved for deviant sexual inclinations). But let's face it: many millions of Americans think this way about their loved ones, friends and co-workers caught up in homosexual sin. And they won't change their minds regardless of the demise of "gay gene" theories–because it matches our postmodern (post-Judeo-Christian) zeitgeist that puts feelings above reason and has little use for inconvenient biblical truths. For more on this, see this excellent 2001 essay by Dr. John Finnis, "What the Church Teaches about Homosexual Inclinations."
Unfortunately for LGBT ideologues and their straight, liberal allies, including the Catholic Diocese of San Jose, the theory of genetic homosexuality is in big trouble. That is best explained in the ongoing research of New Zealander Dr. Neil Whitehead (PhD, biochemistry), author of My Genes Made Me Do It [ordering info here; a free PDF copy is available].
Below are excerpts from an important blog post by Catholic ex-"gay" Joseph Sciambra, whom I cannot wait to meet and interview for his insights, as he spent much of his life as a promiscuous homosexual. Sciambra is the author of the book, Swallowed by Satan: How the Lord Jesus Christ Saved Me From Pornography, Homosexuality and the Occult, which I confess that I have purchased but not yet read (it's on my "To Read" list). I suggest you buy this book and read it!
July 25th, 2016
Fox News, media, Republican social liberals cheer on LGBTQ agenda in Cleveland
By Peter LaBarbera, AFTAH Special Report, Part One
Quick Summary [see videos at bottom]:
__________________________________
Quick Links:
__________________________________
Dear AFTAH Readers,
Like Gov. Mike Pence, the Indiana governor and Donald Trump's choice for his vice-presidential running mate, for the last 30-odd years since I accepted Jesus Christ as my Savior, I have considered myself a Christian first, a conservative second and a Republican third—"in that order," as Pence says.
I became interested in the "gay" (homosexual) revolution in America about 25 years ago. It has been fascinating to watch the interplay of homosexualism, Republicanism, media and Christianity in politics and culture even since. The treatment of homosexualism—which I define as essentially the celebration of homosexuality as a "civil right" and a proud, personal identity—is one indicator of the spiritual and moral health of a society.
As sober and biblically-minded Christians know, the news is not good in America. Like much of the West, we have a spiritual sickness—moral relativism, rooted in disrespect for God and his Laws. We love our sin and the tolerance thereof more than we love God and love Truth (capital "T," what used to be called absolute truth).
Now that spiritual sickness has infected the Republican Party and "conservative" media, and the result can only be the further deterioration of the patient—because true "goodness" is rooted in God alone and His holy Word–not man's fickle, transitory and self-rationalizing ideas.  — @Peter LaBarbera, AFTAH
_______________________________________
______________________________________


Read the rest of this article »