AFTAH in the Media
Americans For Truth About Homosexuality (AFTAH) has done thousands of guest interviews with conservative media in the last 25-plus years, in addition to being featured in many secular "mainstream" media stories. The latter has declined in recent years as biased journalists decided–under "gay" activist lobbying pressure–that there is no legitimate "other side" on most LGBTQ-related stories. We will compile as many of our media appearances as we can find chronologically below:
December 19th, 2018
Following is an interview I did today with Pastor Greg Young of Chosen Generation radio. Go to the 1:37 mark in the audio player below for the start of the segment (you manipulate the time of the show playback by touching the yellow bars at the bottom of the graphic). We have other, past interviews with Pastor Greg to post, which we will do in the future. — Peter LaBarbera, AFTAH.org; Twitter: @PeterLaBarbera
Listen to "#MediaBias @dangainor @newsbusters @theMRC #EPA @DerrickWilburn #DefendingThePresident @Shestokas @realDonaldTrump #LGBTAgen @PeterLaBarbera" on Spreaker.
December 18th, 2018
Click HERE to listen to today's interview between Jim Schneider of VCY America's "Crosstalk" and AFTAH president Peter LaBarbera. The program description is below. Read Prof. Robert Gagnon's article on the evangelical groups' compromise in support of federal LGBTQ rights HERE.
____________________
Evangelical Groups Adopt LGBT Compromise
Posted: 18 Dec 2018 02:58 PM PST
Date:      December 18, 2018
Host:       Jim Schneider
?Guest:     Peter LaBarbera
Listen:    ?MP3 ???| Order
Peter LaBarbera is the president of Americans for Truth about Homosexuality.
Jim began this program with a shocking fact. Today there are evangelical groups that are linking arms with the LGBT movement to assist in closing churches that condemn homosexuality.
He cited WND.com that has noted two major organizations, the Council for Christian Colleges and Universities and the National Association of Evangelicals, that have endorsed adding sexual orientation and gender identity protections to federal non-discrimination laws.
Peter described this effort as proposing a compromise that would carve out religious exemptions for them, while at the same time creating federal gay rights and transgender rights that would be imposed on the rest of the nation.
This issue is based upon 3 points. The first is that God created human beings in His image (male and female) and that sexual relations be reserved for the marriage of one man and one woman.
Point number two urges Congress to support long-standing civil rights laws and First Amendment guarantees that protect free religious exercise.
Point number three communicates that no one should face violence, harassment, or unjust discrimination on the basis of sex, sexual orientation or gender identity.
It's the third point that raises concerns. Who defines 'unjust discrimination'? What about the Christian baker, florist, photographer or wedding venue owner? What about the violation of their religious beliefs and convictions?
This third point is the central theme of discussion and you can hear how it played out when you review this important edition of Crosstalk.
More Information:
National Association of Evangelicals
202-479-0815
Council for Christian Colleges and Universities
202-546-8713
November 14th, 2018
Supposedly "moderate" open bisexual Democrat Kyrsten Sinema joins re-elected Wisconsin lesbian Tammy Baldwin in Senate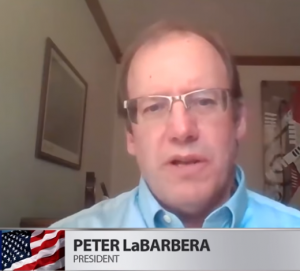 Folks, here is an interview I did with my friend and America's Survival Inc. founder and CEO Cliff Kincaid. Social conservatives can never move forward and gain ground unless we are first honest about where we stand in the political and cultural universe. And, as Cliff points out, we are hurting. President Trump proclaimed the midterm elections a victory, but in many respects they were a disaster–especially for social conservatives who oppose the anti-Christian, anti-liberty agenda of Big LGBTQ (Lesbian, Gay, Bisexual, Transgender, Queer).
I appreciate how Cliff is fearless and does not slavishly echo the Republican Party line, or in this case the Fox News line [see his piece on the election HERE]. More sober analysts like Cliff and City Journal are describing the huge loses in once-safe-Republican suburbs where pro-LGBTQ, pro-abortion Democrats made big gains. (One is my own county, DuPage, west of Chicago, where Rep. Peter Roskam lost to social leftist Sean Casten.) And one reason for that is many "conservative" Republicans are no longer fighting for truth on these socials issues as they once did, or at least they are allowing the Democrats and the Left to put them on the defensive on moral issues.
The case of Arizona's Senate seat–won by open "bisexual" Democrat Kyrsten Sinema–is illustrative of the Republicans' Culture War defeatism. Start listening at 4:45 below. I just heard Fox News anchor Bret Baier yesterday refer to now-Senator-elect Sinema as a "moderate." Really? A bisexual, irreligious Democrat endorsed by Planned Parenthood and championed by the Human Wrongs Rights Campaign (HRC)–the world's most powerful homosexual-bisexual-transgender-"queer" lobby organization–a "moderate"? What is going on here?
We need to face some hard facts: read this New York Times piece on the midterms' "Rainbow Wave"; and this celebratory press release by HRC, which reportedly spent $26 million to influence six battleground state races; and see the Gay & Lesbian Victory Institute crowing about how many openly LGBTQ candidates won on Nov. 6. And then there's the 2-1 landslide defeat of pro-family forces trying to turn back the "transgender" tide in Massachusetts; see our friend Brian Camenker's and MassResistance's analysis of that debacle HERE. — Peter LaBarbera, AFTAH; Twitter: @PeterLaBarbera
More information after the video and the jump:
September 28th, 2018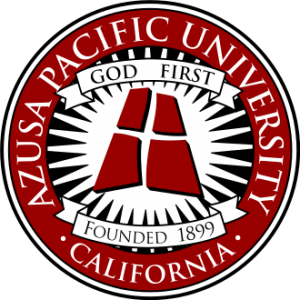 UPDATE: After receiving considerable criticism, Azusa-Pacific U. in late September reversed course and reinstated its ban on LGBTQ (homosexual) relationships. We commend the Board of Directors for correcting this unbiblical error: https://zunews.com/2018/09/azusa-pacific-reinstates-ban-lgbtq-relationships/
_______________________
ORIGINAL AFTAH POST 9-28-18:
Below is the link to my Sept. 27, 2018 interview with Christian talk radio show Janet Mefferd. Or you can go to the  program's SoundCloud link HERE. We discussed the shocking capitulation by Azusa Pacific University to the emerging "gay Christian" agenda. Yes, it's a political and ideological agenda, not a mere theological disagreement within Christendom.
There is zero, no, nada justification in the Bible for recognizing and affirming "sexual minorities" within the Church based on sinful inclinations or behavior. If there were, why stop at those tempted by homosexual sin?
That said, of course we reach out in love to repentant sexual strugglers, homosexual and otherwise, but that is a far cry from celebrating "LGBTQ pride," or affirming unnatural "gay," bi, trans, "pansexual" or [__INSERT YOUR PET PERVERSION HERE__] identities in God's name. That is folly and dishonors Christ.
I take my hat off to Janet Mefferd for leading Christian media efforts to expose and confront the campaign–far more advanced than most evangelicals realize–to "homosexualize" the Christian Church. — Peter LaBarbera, AFTAH; Twitter: @PeterLaBarbera
September 25th, 2018
The following is a description provided by Milwaukee-based Christian radio station VCY America of their September 19, 2018 radio interview with AFTAH's Peter LaBarbera. Click HERE to listen on MP3. Hosting for VCY is my friend Jim Schneider. We appreciate VCY's consistently capable and vigilant coverage of this agenda over the years. — Peter LaBarbera, AFTAH; Twitter: @PeterLaBarbera
____________________
Pro-Morality Organization Censored While LGBT Agenda Promoted
Posted on September 19th, 2018
?Date:       September 19, 2018
Peter LaBarbera is the founder and president of Americans for Truth about Homosexuality, a non-partisan, educational group dedicated to exposing the homosexual-bisexual-transgender activist agendas.
Peter's organization has become a victim of censorship and intolerance. The story involves a homosexual activist/convicted sex offender [Adam Flanders] who's on the sex offender registry list in 2 states. In 3 of Peter's website stories they had a picture of this man's mug shot from one of his arrests. He didn't want that photo to be seen, so Peter noted that this individual sends threatening letters to anyone who publishes things like that, while claiming that his privacy is being violated.
This individual contacted the Internet service provider and communicated that his mug shot is a copyrighted picture. The ISP [FirstLight Fiber] wrote to Peter's web host and gave them 5 days to take the picture down. The next day, Peter's entire website was taken down because his web host said this is a specious claim and they refused to take the picture down.
March 21st, 2018
Folks, yesterday I was a guest on the Milwaukee-based VCY America "Crosstalk" radio program with host Jim Schneider. You can listen to the program on MP3 HERE. We discussed the raging intolerance of the homosexual-transgender movement. Below is VCY's synopsis of the program. Suffice it to say that just when you think "progressives" couldn't sink any lower, they do–now simultaneously demonizing the VP (and by extension, biblical Christians everywhere) AND promoting sexual perversion to toddlers! I'd say shame on Oliver but I don't think the Left has any shame. Oh well, their meanness will backfire and rally more Americans to oppose leftist political correctness. — Peter LaBarbera, AFTAH
_____________________________
LGBT Lobby's Intolerance
Posted on March 20th, 2018
?Date: March 20, 2018
Host: Jim Schneider
Guest: Peter LaBarbera
?Listen: MP3 ?| Order
In an update to a recent story, the Supreme Court heard oral arguments in the case of NIFLA v. Becerra. This is one of 4 cases involving crisis pregnancy centers challenging a California law requiring them to post government prescribed, pro-abortion messages in their facilities and advertising or be fined (See Crosstalk-3/16/18).
Jim also provided brief details on the latest school shooting that took place at Great Mills High School in Maryland.
Peter LaBarbera is the president of Americans for Truth about Homosexuality. Below is a sample list of stories he commented on that show the intolerance of some within the LGBT community.
–Milwaukee, WI., is seeking to pass an ordinance that would criminalize what's known as 'conversion therapy' within the city. In their testimony before the Committee of the Common Council, LGBT activists kept pointing to religion, Christianity and ministries as the problem. The hearing was held with apparently no notice to pastors or churches. The matter passed by committee and now the Common Council is set to meet next week but it's uncertain if this issue will be on the agenda.
–Vice President Mike Pence has come under fire from John Oliver, Ellen DeGeneres and others because his daughter wrote a children's book about giving a tour of the White House and the vice presidential living quarters.
–A religious studies major was barred from a Christianity class at Indiana University in Pennsylvania for communicating in class that there are only two genders.
–Mike Pompeo has been appointed by President Trump to replace the outgoing Rex Tillerson as Secretary of State. LGBT groups are livid about this change.
–LGBTQ Nation mentions a study that allegedly finds a link between being brain damaged and being a religious fundamentalist. Peter believes promotion of such attacks against faith could backfire on the LGBTQ community and may actually put President Trump back in office for another term.
–The classic Louisa May Alcott book, 'Little Women' to be rewritten to develop a lesbian relationship within the storyline.
–There will be an Ohio 4-H LGBTQ+ Summit April 27th and 28th in Columbus.
–Fort Lauderdale, Florida, just elected a new mayor who is openly 'gay'.
More Information
Americans for Truth about Homosexuality
www.americansfortruth.org
Milwaukee Common Council
414-286-2221
The White House
202-456-1111
202-456-1414