October 13th, 2018
Republican Sen. Susan Collins of Maine is largely credited with helping save the nomination of Judge Brett Kavanaugh as Supreme Court Justice–with her reasoned speech Oct. 5 on the Senate floor in his defense. But what many conservatives papered over during the confirmation battle, especially after it turned very ugly with a serious of uncorroborated sex-assault claims against Kavanaugh, is Collins' assertion that he can likely be counted on uphold both the Obergefell v. Hodges and Roe v. Wade rulings. Those decisions effectively imposed homosexuality-based "marriage" and abortion on all 50 states, respectively.
Below is the excerpt of Collins' speech dealing with these two social and "culture war" issues. It should be remembered that three former SCOTUS Justices appointed by Republican presidents–Anthony Kennedy (appointed by Reagan), Sandra Day O'Connor (also appointed by Reagan) and Justice David Souter (appointed by George H. W. Bush)–often sided against social conservatives on abortion and homosexuality. We hope Justice Kavanaugh, who clerked for and effusively praised the retiring Kennedy (a hero to LGBTQ activists) will not follow in their footsteps. [The full text of Collins' speech is HERE.] — Peter LaBarbera, AFTAH; Twitter; @PeterLaBarbera
____________________________
Sen. Susan Collins:
…Others I've met with have expressed concerns that Justice Kennedy's retirement threatens the right of same-sex couples to marry. Yet, Judge Kavanaugh described the Obergefell decision, which legalized same-gender marriages, as an important landmark precedent. He also cited Justice Kennedy's recent masterpiece cake shop opinion for the court's majority stating that "the days of treating gay and lesbian Americans, or gay and lesbian couples as second-class citizens who are inferior in dignity and worth are over in the Supreme Court."
Read the rest of this article »
October 12th, 2018
__________________________
By Robert Knight
The hate business may not be what it used to be – at least on the government level.
The Defense Department has become the latest federal agency to sever ties with the Southern Poverty Law Center (SPLC), an Alabama-based, hard-left group whose "hate map" is being used against Christian groups.
Well, bully for the Pentagon for showing that bully to the door.
The DOD's pullback from the SPLC was reported by the Daily Caller, which said that a Justice Department attorney stated in an email that the DOD "removed any and all references to the SPLC in training materials used by the Defense Equal Opportunity Management Institute (DEOMI)."
In 2014, the FBI dropped the SPLC from its resources page after congressional staff, acting on behalf of the Family Research Council (FRC) and other Christian groups on the "hate map," met with FBI officials to discuss their concerns, according to the Daily Caller.
Once hailed for tracking the Ku Klux Klan and other extremists, the SPLC has in recent years been wielded against mainstream Christian organizations over their defense of Biblical sexual morality and marriage.
If you say out loud that men are different from women, you just took a big step toward the "hate map."  If you say that marriage necessarily involves both sexes, bingo.  And if you say that it's not loving to steer boys into identifying as girls, you might earn an SPLC mention alongside skinheads and Neo-Nazis.
The SPLC also targets those who oppose illegal immigration and those who believe Islamic expansionism is a threat to freedom.  All in all, the SPLC might want to consider changing its name to Hate, Inc….
October 11th, 2018
The following is a media release by the California Family Council:
California Family Council Press Release CONTACT: Greg Burt (949) 244-2080
October 10, 2018
World Famous Drag Queen Used to Teach Honesty to 2nd Graders in New CA Textbook
A famous San Francisco Drag Queen with a prostitution record named Jose Julio Sarria is lauded for his honesty in a new second-grade textbook being introduced in school districts throughout California. Elk Grove parents will have an opportunity to view the textbook and offer their comments at the school district headquarters tomorrow afternoon.
The new curriculum was created to comply with a 2011 state law requiring that LGBT historical figures be added to K-12 history curriculum. Although the California State Board of Education recommended several textbooks that comply with the FAIR Education Act, the final decision on which textbooks to use is in the hands of local school districts.
"California textbooks should provide information, not indoctrination. Many parents have strong objections to equating the moral character of Abraham Lincoln and Martin Luther King to a drag queen with a criminal record," said California Family Council President Jonathan Keller. "In addition, many mothers and fathers find it highly inappropriate to introduce six and seven-year-old children to transgenderism, cross dressing, sexual orientation, and other controversial sexualized topics. The law does not require this and educators should not accept it."
Read the rest of this article »
September 28th, 2018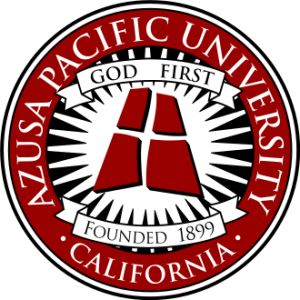 UPDATE: After receiving considerable criticism, Azusa-Pacific U. in late September reversed course and reinstated its ban on LGBTQ (homosexual) relationships. We commend the Board of Directors for correcting this unbiblical error: https://zunews.com/2018/09/azusa-pacific-reinstates-ban-lgbtq-relationships/
_______________________
ORIGINAL AFTAH POST 9-28-18:
Below is the link to my Sept. 27, 2018 interview with Christian talk radio show Janet Mefferd. Or you can go to the  program's SoundCloud link HERE. We discussed the shocking capitulation by Azusa Pacific University to the emerging "gay Christian" agenda. Yes, it's a political and ideological agenda, not a mere theological disagreement within Christendom.
There is zero, no, nada justification in the Bible for recognizing and affirming "sexual minorities" within the Church based on sinful inclinations or behavior. If there were, why stop at those tempted by homosexual sin?
That said, of course we reach out in love to repentant sexual strugglers, homosexual and otherwise, but that is a far cry from celebrating "LGBTQ pride," or affirming unnatural "gay," bi, trans, "pansexual" or [__INSERT YOUR PET PERVERSION HERE__] identities in God's name. That is folly and dishonors Christ.
I take my hat off to Janet Mefferd for leading Christian media efforts to expose and confront the campaign–far more advanced than most evangelicals realize–to "homosexualize" the Christian Church. — Peter LaBarbera, AFTAH; Twitter: @PeterLaBarbera
September 27th, 2018
Here is a Sept. 25, 2018 interview I did with fearless Christian pro-family warrior, Gordon James ("Chaps") Klingenschmitt, founder of Pray in Jesus Name Ministries. Here is what we covered:
New 'Revoice' Heresy wants 'Gay' minorities in Church. Christian Azusa Pacific University officially recognizes "gay students" group.
Peter LaBarbera explains why Bert and Ernie are not "gay."
LGBT complainers, including Adam Flanders. shut down AFTAH's website, while Facebook "jails" me for for 30 days because I criticized homosexual perversion and LGBTQ activism.
Thank you for supporting AFTAH with your gifts and prayers! [Donate safely online HERE, or mail to: AFTAH, PO Box 5522, Naperville, IL 60567-5522.] — Peter LaBarbera, AFTAH; Twitter: @PeterLaBarbera
September 27th, 2018
Sen. Lindsey Graham: "Are you a gang rapist?"

Judge Brett Kavanaugh: "No." 
Folks, I can't watch this clip enough, from today's U.S. Senate hearing on the dubious and grotesque sexual assault accusations against Judge Brett Kavanaugh. Well done, Sen. Graham! By the way, in a small way I can relate to Kavanaugh's ordeal, because for more than two decades I have been falsely and sometimes viciously accused of sexual misbehavior by lying "progressives." In my case, it's the demented smear from "gay" militants like Wayne Besen (former spokesman for the Human Wrongs Rights Campaign) that I'm secretly homosexual–or a fan of "gay" porn–because I fight the radical LGBTQ Lobby and expose their perversions. For hardened leftists, the end justifies the means. No matter if they cruelly slander opponents in the process. We cannot succumb to their lies. — Peter LaBarbera, AFTAH; Twitter: @PeterLaBarbera
September 25th, 2018
The following is a description provided by Milwaukee-based Christian radio station VCY America of their September 19, 2018 radio interview with AFTAH's Peter LaBarbera. Click HERE to listen on MP3. Hosting for VCY is my friend Jim Schneider. We appreciate VCY's consistently capable and vigilant coverage of this agenda over the years. — Peter LaBarbera, AFTAH; Twitter: @PeterLaBarbera
____________________
Pro-Morality Organization Censored While LGBT Agenda Promoted
Posted on September 19th, 2018
​Date:       September 19, 2018
Peter LaBarbera is the founder and president of Americans for Truth about Homosexuality, a non-partisan, non-profit group dedicated to exposing the homosexual-bisexual-transgender activist agendas.
Peter's organization has become a victim of censorship and intolerance. The story involves a homosexual activist/convicted sex offender [Adam Flanders] who's on the sex offender registry list in 2 states. In 3 of Peter's website stories they had a picture of this man's mug shot from one of his arrests. He didn't want that photo to be seen, so Peter noted that this individual sends threatening letters to anyone who publishes things like that, while claiming that his privacy is being violated.
This individual contacted the Internet service provider and communicated that his mug shot is a copyrighted picture. The ISP [FirstLight Fiber] wrote to Peter's web host and gave them 5 days to take the picture down. The next day, Peter's entire website was taken down because his web host said this is a specious claim and they refused to take the picture down.
September 22nd, 2018
The web hosting company HostGator continues to block the website of AmericansForTruthCensored.com, which was created after the gay-activist-inspired takedown of the main AFTAH site August 24.
The temporary AFTAH "Censored" site was taken offline by HostGator following an "abuse" complaint by Adam Flanders, homosexual activist and convicted sex offender ("Sexual Abuse of a Minor"), whose email activism led to the shutdown of the main Americans For Truth site. Flanders is listed on the sex offender registry list in Maine and California. For more information on Flanders, go HERE.
Meanwhile, last week another Flanders complaint led HostGator to take down the website of MassResistance, a leading pro-family organization fighting LGBTQ activism. Over the years, Flanders has lost repeated battles with MR regarding content pertaining to him on their site that he wanted removed.
The MR site is now being hosted by Jared Heath's company, Altha Technology. Heath hosts the main Americans For Truth site that was taken down for more than two weeks after Flanders targeted AFTAH for three separate posts that published his mugshot photo from an assault charge in Maine. He claimed the mugshot photo below was "copyrighted."
After Flanders appealed to ISP (Internet Service Provider) FirstLight Fiber, with which Heath and Altha Tech. had a contract, the corporation suddenly closed down AFTAH's entire website.
Flanders is attempting to raise funds for a legal fund "because of the anti-lgbt hate groups targeting me." Yet he has not responded to a request from Americans For Truth President Peter LaBarbera to publicly and privately apologize to Christian singer and songwriter Paulie Heath, who he cruelly mocked in a wicked graphic distorting her face (see below). See also the LifeSiteNews article on Flanders' harassment campaign against AFTAH.
_________________________________