January 14th, 2019
Folks, this is the debut episode of our new daily AFTAH webcast, "Americans For Truth Live." It will air live Monday through Friday at noon Central Time (1:00 PM Eastern, 10:00 AM Pacific, 11:00 AM Mountain) right here on the AFTAH website. As you can see, we are still ironing out some wrinkles in the show, but I am super excited about it.
Americans For Truth Live will feature tons of hard-hitting, politically INcorrect analysis and interviews with some of the leading front-line happy warriors fighting Big LGBTQ, in America and across the globe. There will be more than a little laughter, and lots of God's honest Truth. This video explains how AFTAH and our message is different: we're hopping off the "Always on Defense" pro-family train, and are not afraid to speak tough truths, even if that means criticizing the Republican Party or (brace yourself!) Fox News.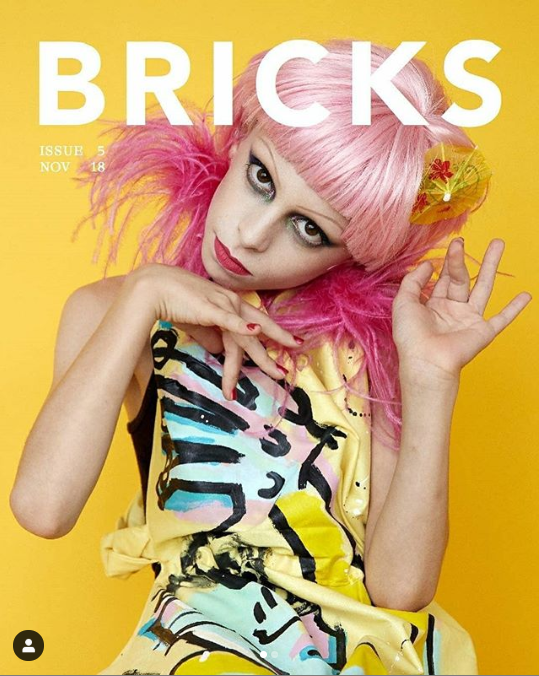 Please spread the word about this new webcast. Share it everywhere. Tell your family and friends. Join the counter-revolution against the reckless Sexual and Gender-Rebelling Left–you know, the LGBTQueer activists and their "progressive" allies who think we all should celebrate an 11-year-old boy who identifies as a "drag kid" and performs at "gay" bars where men throw dollar bills at him.
Send me your feedback at [email protected], and please pray for and support this show if you are able [donate safely online HERE] so we can begin setting men and woman to freely and aggressively defend Truth against the secular-Left lies all around us. Because it's God's Truth to defend, not ours. God bless. –– Peter LaBarbera, AFTAH; @PeterLaBarbera
January 12th, 2019
Folks, this AT&T commercial with two homosexual "dads" and their "just OK" babysitter aired frequently during some of the post-Christmas college bowl games. The theme of the ads is, why would you settle for an important service that is "just ok," as opposed to excellent and trustworthy? Notice the two men going out on a date like normal parents.
Anyone with a pulse who watches TV should have noticed by now that the ad business is engaged in heavy-handed promotion of interracial couples. (It seems as if 90 percent are interracial.) Even for everyday Americans like me who loathe racism and applaud such couples, the campaign is tiresome and condescending. As a friend told me the other day: "It's as if in TV World, white people don't marry white people anymore, and black people don't marry black people." Irritating overkill from the "diversity" scolds.
Now throw sexual perversion into the mix. Hollywood and Corporate America have been working overtime for years to normalize homosexuality and gender confusion, and it's only going to get worse. There is a key difference between natural (man-woman), mixed-race marriages and homosexual unions: the former naturally produce beautiful children, while two people of the same sex cannot reproduce (by themselves). One honors God's created order, the other flouts it and defies our Creator.
Remember, too, that big corporations score points on Human Rights Campaign's woefully biased "Corporate Equality Index" scorecard for running pro-LGBTQ ads like this. (The HRC scorecard punishes the same companies if they dare to publicly support groups like AFTAH that defend natural marriage.) Surely most Americans are oblivious to this behind-the-scenes manipulation. Play the ad video below: [See more commentary after ad and page jump]
Read the rest of this article »
January 10th, 2019
Our friends at Liberty Counsel put out the following release to correct a cheap shot narrative being used against the organization, which opposes an anti-lynching bill because it contains an unnecessary LGBT provision. Here is a tweet I sent out on this, followed by a video featuring LC's Jonathan Alexandre:

___________________________________________________
The following news release was sent out today by Liberty Counsel:
False Reporting on Lynching Bill Endangers Lives
Jan 10, 2019
ORLANDO, FL — Some media have falsely reported that Liberty Counsel is opposed to banning lynching, or, opposes banning lynching of LGBT people. Such reporting is false, reckless, and offensive. In fact, Mat Staver said, "No one can or should oppose a bill that bans lynching." Staver continued, "We oppose lynching across the board for any person. Period!"
"The bill in question created a list of protected categories, thus limiting the application of the law. Lynching should be prohibited no matter the person's reason for committing this violent crime," concluded Staver.
As an African-American, Jonathan Alexandre, Director of Public Policy for Liberty Counsel in Washington, D.C., is likewise outraged over the false narrative of the media. He said, "The systematic torture and abuse of African-Americans throughout history is this country's greatest disgrace. Some politicians and media have tried to use this horrible history to push unrelated political agendas by hijacking a serious issue. Lynching is wrong for all people despite the reason for targeting a victim."
Read the rest of this article »
January 8th, 2019
Dr. Michael Brown tweeted this Jan. 8, 2019:
"Shall the bestial vice of which Sodom was guilty never be checked? Why, if this should spread amongst the sons of men, it would bring in its infernal train ten thousand times more damage than the destruction of Sodom and Gomorrah."