Excerpted from Disgustingly Graphic Girls' Sex Ed Book Urging Lesbianism Coming to Manitoba Schools, by Gudrun Schultz, published Sept 19, 2006, by LifeSite News:
High school girls in Manitoba may soon be reading detailed instructions on lesbian sex acts as part of their normal sex education curriculum, after the Ministry of Education accepted a manual emphasizing homosexuality as an optional resource for high school educators.
The Little Black Book [for Girlz]–A Book on Healthy Sexuality …claims to be a youth-friendly guide to teenage sexuality, offering girls advice and information.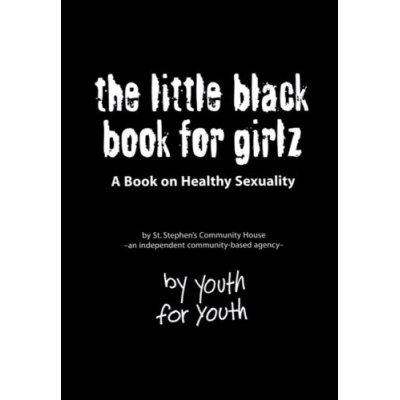 In reality it reads like a guide to lesbian pornography, with section titles such as "My First Time F***ing a Girl" and "How to Use a Dental Dam" (a "safe sex" device for oral/anal sex).
…"This is one of the most irresponsible and obscene school documents that we have ever seen," said Joseph Ben-Ami, executive director for the Institute for Canadian Values, in a press release. "Using this as a guide to healthy sexuality for teenage girls would be one of the most potentially harmful decisions that any school could make."
Continue reading at LifeSite News…
WHAT CAN YOU DO ABOUT THIS BOOK?
The Institute for Family Values will send whatever evidence they have of the offending material to those who send an email with their contact information to: noblackbook@canadianvalues.ca
The Institute is urging those concerned to contact Manitoba Premier Gary Doer and Minister of Education Peter Bjornson:
Hon. Gary Doer
Premier
204 Legislative Building
450 Broadway,
Winnipeg, Manitoba.
R3C 0V8
Phone 204-945-3714 or 204-945-3715
Fax 204-949-1484
email: premier@leg.gov.mb.ca
Hon. Peter Bjornson
Minister of Education
168 Legislative Building
450 Broadway,
Winnipeg, Manitoba.
R3C 0V8
Phone 204-945-3720 or 204-945-0418
Fax 204-945-1291
email: minedu@leg.gov.mb.ca