From LifeLeague (UK):
The Advertising Standards Agency have investigated and upheld LifeLeague's complaints against the Gay Police Association for their disgusting advert (below) that appeared in The Independent, 29.09.06.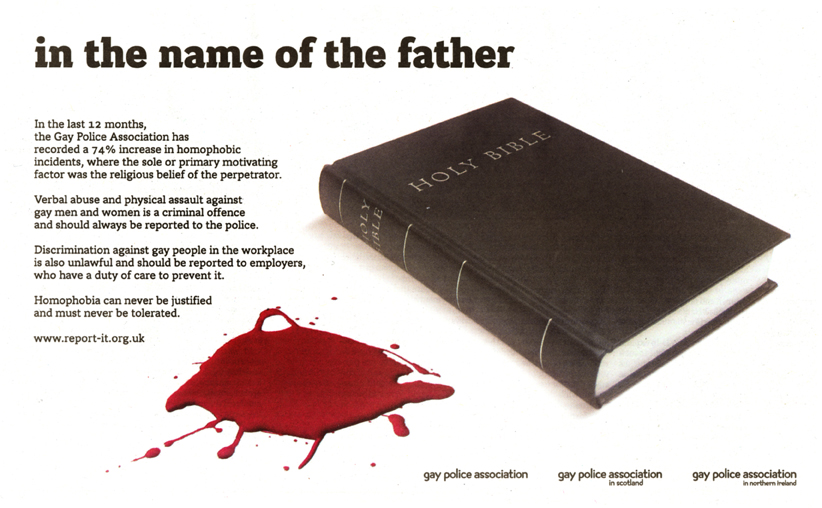 (Click on image to enlarge and read the ad.)
The advert violated ASA guidelines on the grounds of decency, truthfulness and substantiation.
They declared that The Gay Police Association had:
[1] admitted the advert's wording was structured in such a way as to represent non-criminal behaviour as 'homophobic incidents';
[2] failed to substantiate their claims about homophobic incidents;
[3] wrongly implied that Christians perpetrated the reported incidents;
[4] wrongly suggested that all of the reported incidents involved physical injury.
The Gay Police Association subsequently announced that they do not intend to use this ad again – yet they still remain unapologetic. The Independent however, did apologise for 'offence caused'.
Continue reading at Pro-Life E-Newsletter…