In the words of Michael Medved, is it completely unthinkable that we not encumber our children with these topics?
Excerpted from Parents Miffed At Book With Gay Penguins, published Nov 16, 2006, in the pro-homosexuality 365 Gay: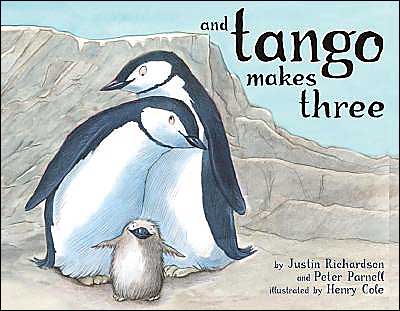 A popular children's book [And Tango Makes Three] about two male penguins who raise a baby penguin has has raised the ire of parents in this community about 20 miles east of St Louis with demands that it be removed from the bookshelves of a local school.
…Shiloh Elementary School say the book deals with homosexuality and that, they say, is a topic for parents not schools.
The school board is resisting calls for the book's removal but parents say they will continue fighting.