Excerpted from Ex Gay Rent Boy Elected to Canadian Parliament, published Nov 28, 2006, by the pro-homosexual news source Pink News:
A male prostitute turned gay priest has entered the Canadian Parliament after a shock by-election victory.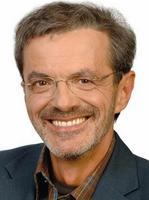 Raymond Gravel (pictured right)…beat Conservative candidate Stephane Bourgon, in what will be seen as a blow to Prime Minister Stephen Harper's government.
Mr Gravel has been criticised by the Pope before over his support of gay priests, same sex marriage and abortion.
He became a priest after being beaten up as a rent boy.
Earlier this year, Mr Gravel joined a group of Canadian priests in a public criticism of the Vatican's ban on gay clergy.
Continue reading at Pink News…