A press release from Christian Civic League of Maine, published Jan 9, 2007:
Before the 2006 elections, Maine's foremost civil and religious rights group, the Christian Civic League of Maine, filed suit in federal court to allow the League to run a grass-roots lobbying ad, urging Maine's two Senators to vote for the federal marriage amendment. The suit was necessary because the League was prohibited by a law sponsored in Congress by Senator Olympia Snowe which prohibited citizens groups from running broadcast ads before an election which mention the name of a federal candidate.
The suit was ultimately dismissed by a federal court and is now on appeal to the United States Supreme Court.
However, this same law has now been declared unconstitutional by another federal court. In a case brought by Wisconsin Right to Life, a federal court has declared that Snowe's law is unconstitutional as applied to grass- roots lobbying. The League's attorney, James Bopp, Jr., is quoted in the Kennebec Journal saying that the ruling is a vindication for the League.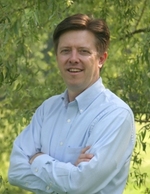 "I'm thrilled," said League director Mike Heath. "Citizens must be free to speak out, especially when Congress is voting on important matters, even if there is an upcoming election. In this case, we were simply attempting to influence her vote on protecting marriage."
The League also defended free speech in the early 1990s. "Gay" activists wanted to keep their issue from being voted on. The result of that two year long legal ordeal was a strong affirmation of the League's position. The judge even forced the state to pay the League's legal fees.