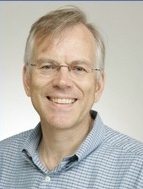 Americans for Pedophile Advocacy? Dutch pedophilia advocate Theo Sandfort is a Fellow with the American Psychological Society (APA). As part of his "research," Sandfort once interviewed 25 boys from between the ages of 10 and 16 who were in "sexual relationships" with adults. The adult predators took Sandfort to interview their underage sexual "parters" (i.e., their child victims).  "For virtually all the boys … the sexual contact itself was experienced positively," Sandfort duly reported. Not surprisingly, the APA, which has an overwhelming pro-homosexualist bias, has worked to cast doubt on the idea that people practicing homosexuality can make the healthy transition to heterosexuality.
Folks, Americans give far more credit to professional institutions like the American Psychological Society (APA) than they deserve. We forget the strong liberal, anti-faith bias of academia and especially the soft sciences — and the enormous cultural subversion that PC-driven professional organizations have engaged in over the years. (Groundbreaking "sexologist" Alfred Kinsey himself was a notorious pervert.) This includes, in the APA's case, forays into the "study" of adult-child sex (pedophilia). Remarkably, as Lifesite's Matthew Hoffman reports below, the APA continues its affiliation with known pedophilia advocate Theo Sandfort. Regardless of what it puts out on the (in)ability of people to change their "orientation" (translation: sexual practices, thoughts and habits), the APA has no moral authority on these matters given its documented conflict-of-interest stemming from an overwhelming pro-homosexualist bias. Conservatives should resist the temptation to cite the APA as authoritative when it happens to bend a degree or two in their direction. — Peter LaBarbera, www.aftah.org
_______________________________
LifeSiteNews reports:
The Psychological Profession and Homosexuality: Lunatics Running the Asylum?
Special LifesiteNews Report Commentary by Matthew Cullinan Hoffman [click HERE to sign up for LifeSiteNews e-mail updates]
WASHINGTON, August 14, 2009 (LifeSiteNews.com) — A man goes to a psychologist with a problem.  "Doctor," he says, "I'm suffering terribly. I feel like a woman trapped inside the body of a man.  I want to become a woman."
Read the rest of this article »