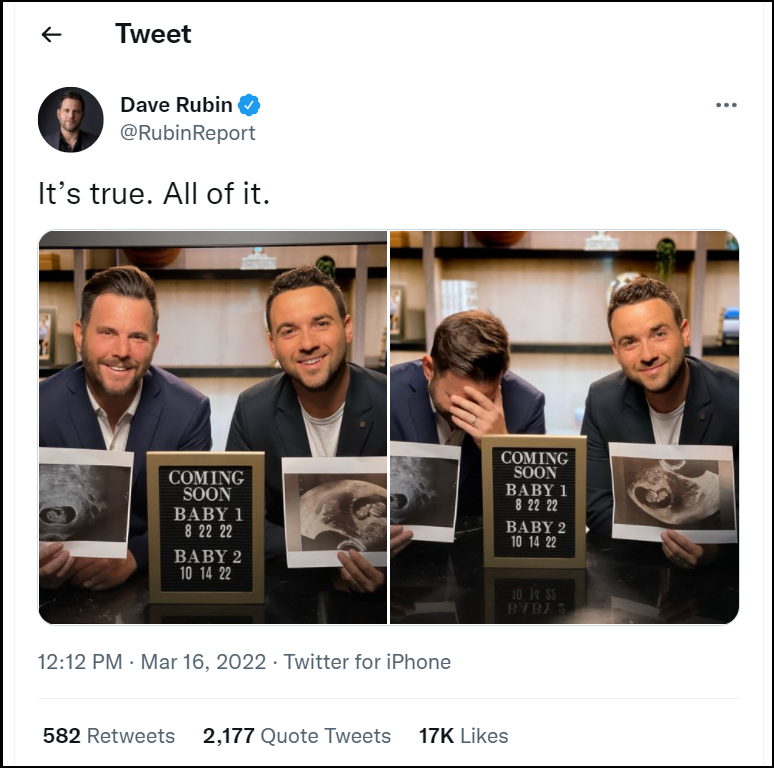 Folks, I love this video by conservative activist and YouTuber Mark Dice. Here's why:
Dice understands that if top "conservatives" like PragerU and Glenn Beck's The Blaze [see the 6:00-minute mark above] have reached the point where they're CONGRATULATING a homosexual man and his male lover (Dave Rubin and "husband") for acquiring (buying) children through surrogacy–to create an intentionally motherless household–then there is no sellout too big for these compromised leaders.
He goes to the language, which has been utterly corrupted by LGBTQ (lesbian, gay, bisexual, transgender, queer) activists working hand-in-hand with their morally-corrupt "media" allies. How can any serious "conservative" say a man has a "husband"? (And so what if that's currently "the law," per Supreme Court dictate? So is abortion-on-demand since 1973 and conservatives don't accept that as legitimate.)
Dice calls out the ongoing moral phoniness of Conservative Inc. Today the current outrage is transgender nonsense, but remember when the hill worth dying on was homosexual "marriage"?! Now so many on the Right have "moved on" from that cultural issue, and here we are seven years after Obergefell celebrating intentionally motherless homosexual-led households.
Lastly, Christian conservative Allie Beth Stuckey did produce a video on why she cannot congratulate Dave Rubin; also, see also Dice's Twitter feed for his exchange with Matt Walsh.–Peter LaBarbera, AFTAH; (here's my tweet echoing Dice on Rubin)