In addition to allowing men in female restrooms, Target backs radical LGBT "Equality Act"; boasts 100% perfect score on HRC's rigged "Corporate Equality Index"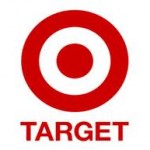 Folks, today I sent the following letter to Target using their online Contact Form. — Peter LaBarbera, AFTAH
TAKE ACTION: Contact Target at 800-440-0680 or using their Online Contact Form; and sign the AFA "Boycott Target" petition if you plan to join the boycott. If you do, make a point of going into your local Target store or calling the manager to explain why you and your family will no longer shop there. 
________________________________________________
Why My Family Won't Be Shopping at Target Stores Anymore
May 2, 2016
By Peter LaBarbera
WARNING: offensive descriptions of horrifying transsexual "sex reassignment surgeries"
Dear Target,
My family and I are joining the Target boycott and will no longer shop at your stores. It is preposterous that all Target stores now allow men to use female restrooms—a sex predator's dream. Girls have the basic right not to have their private spaces invaded by men, for ANY reason.
My family has done a LOT of shopping at Target over the years, but no more. One of my five children even worked at Target–but now I will not allow my two teenage kids to apply for a job there given Target's leftist, politically correct corporate policies. Target has chosen to be contemptuous of common sense and Americans who are motivated by faith, decency and traditional morality. So we in turn choose to no longer support Target with our consumer dollars.
Read the rest of this article »