In "teachable moment," GLSEN speaker compares her lesbian kisses to a boy kissing his father goodnight
 "Well, boys aren't supposed to kiss boys and girls aren't supposed to kiss girls." – Kindergarten student in East Hartford, CT, responding to lesbian teacher and GLSEN activist Geraldine Burke revealing to the class that she kisses her girlfriend. Burke later compared her lesbian kisses to affectionate kisses between family members.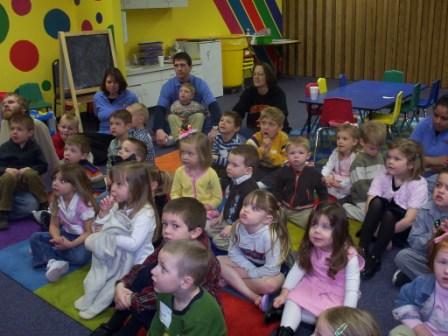 GLSEN Corrupts Children: the organization founded by Kevin Jennings, GLSEN, advocates teaching very young children — who don't even know what sex is yet — one-sided lessons about homosexuality and transsexuality.
The following story is reprinted from The Lambda Report, the now-defunct printed flagship publication of Americans For Truth About Homosexuality. It is the first part of a story about 1999 GLSEN (Gay, Lesbian Straight Education Network) conference held that year in Atlanta. Kevin Jennings — whose appointment as Barack Obama's "safe schools" czar in the Department of Education is now embroiled in controversy — founded GLSEN, which promotes the acceptance of homosexuality, bisexuality and transsexuality to children in K-12 schools. We found some updated information on Burke on two homosexual activist websites, which follows the article below.
The following is based on AFTAH's firsthand attendance at the 1999 GLSEN conference:
_____________________________
How One Teacher Defended Her Lesbianism to Kindergartners
GLSEN panelist compares lesbian kiss to parental love
By Peter LaBarbera, Lambda Report, Fall-Winter 1999
ATLANTA — A lesbian gym teacher who told her kindergarten students  that kissing her female partner was like a father lovingly kissing his son or an affectionate kiss between sisters was applauded for her "honesty" at a national conference for pro-homosexual educators, held here October 1-4 [1999].