October 7th, 2014
Contact: Peter LaBarbera, 312-324-3787; americansfortruth@gmail.com
October 7, 2014
AFTAH Calls for 'Civil Disobedience on a Massive Scale' in Response to SCOTUS Ruling Imposing Homosexual "Marriage" by Default in Five More States
Statement by AFTAH President Peter LaBarbera:
We are witnessing a "gradual Roe v. Wade" by which unelected judges impose homosexual 'marriage' on the nation. Hubris rules the day as millions of Americans' votes defending actual marriage (one man, one woman) are negated by one court ruling after another. Each decision bastardizes America's noble quest for racial justice by invoking "equality" for unions based on disordered sexual behavior that can never be "equal" to God-ordained sex within marriage. Now the nation's highest court is content to let the ongoing disenfranchisement become law.
Yesterday's action by the Supreme Court only solidifies the idea that the powerful elites who dominate politics, media and culture do not care what the people think, expressed through the ballot box or their elected state legislators. And if "We the People's" votes do not count, then We live not in freedom but under tyranny.
The notion that nine men and women in black robes know more about what constitutes marriage than 76 percent of Oklahoma's voters is insulting and preposterous. Now is the time for civil disobedience on a massive scale: we hope that statesmen and citizens alike–in Oklahoma, Wisconsin, Indiana, Utah and Virginia—indeed, any state where the people's will has been robbed by elitist judges—will reassert their state sovereignty against escalating judicial supremacy.
From a moral and spiritual perspective, no court or government action can—to quote from the ill-informed ruling by Appeals Court Judge Richard Posner–"confer respectability on a sexual relationship" between two people of the same sex. Homosexual activists yearn to be told that their defining sin is not a sin at all—and legalizing genderless "marriage" is their holy grail to achieve that end. "Love is love," we are told, or rather scolded. But God is not mocked: the Scriptures are clear that homosexual practice is an offense against both God and the very bodies of those who practice it (as is all sexual immorality).
The truly loving thing for Christians to do is not to "bless" same-sex relationships but to guide men and women caught up in false homosexual identities to the One, Jesus, who will forgive them and guide them to a life pleasing to God.
October 3rd, 2014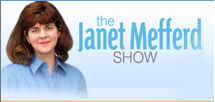 Folks, here is the link for my September 26 interview with Christian Salem Radio talk show host Janet Mefferd [Click HERE to listen]. We discussed the Human Rights Campaign's vicious "Export of Hate" report that smeared me and others in the pro-family movement as dark figures spreading "hate" around the world. In the interview I compared our treatment at the hands of "gay" propagandists to the Nazis' dehumanization and demonization of Jews.
To make me look extreme, "gay" activist Jeremy Hooper of the powerful homosexual media advocacy group GLAAD absurdly extrapolated from my quotes in the interview to suggest that I was claiming (literally) that pro-family conservatives could expect to be victims of genocide, etc., identical to the Jews. Jeremy's analytical skills are wanting to say the least–and he mischievously didn't even include a reference or link to the actual HRC report with its obviously demonizing and dehumanizing graphics–which, after all, was the entire subject of our interview! [See Hooper's sophomoric and dishonest GLAAD post HERE.]
I tried to explain on Twitter to Hooper that I was referring to Nazi propaganda that dehumanized Jews, e.g., portraying them as rats, but he would have none of it. Then I asked Mefferd for her response to Hooper's exaggerated take on our interview, and she responded in an email to me below:
"You clearly made the comparison ONLY in the context of "demonization," not — by the wildest stretch — in the context of forced incarceration and/or genocide [like the Jews under Hitler]. It would be interesting to have read Jeremy's analysis about the HRC report itself, but he doesn't even mention it. And what is that report, if not the intentional demonization of Christian leaders who are standing up for marriage? The crux of the problem is that Jeremy approves of what the HRC wrote, while Christians don't. Why not just address that subject directly, minus the pejoratives?"
Well stated, Janet. Here's the link to the interview:
October 3rd, 2014
Author of key "gay marriage" ruling espouses unproven "born gay" theory
By Peter LaBarbera
It is no small thing to accuse renowned legal scholar Richard Posner, Chief Judge of the United States Court of Appeals for the Seventh Circuit, and author of a recent controversial ruling in favor of homosexual "marriage," of being ignorant—but it appears that is the case when it comes to Posner's assertion that homosexuality is "immutable."
It has been said of the prolific Posner, author of nearly 40 books, that he "writes the way other men breathe," but apparently the judge has never breathed in the wonderful reality that many men and women have overcome the destructive pull of homosexuality in their lives. Posner writes in the Appeals Court decision September 4 striking down Wisconsin's and Indiana's pro-traditional marriage laws:
"The challenged laws discriminate against a minority defined by an immutable characteristic…And there is little doubt that sexual orientation, the ground of the [anti-"gay marriage"] discrimination, is an immutable (and probably an innate, in the sense of in-born) characteristic rather than a choice" [pages 7, 9]
Such simplistic and unproven assertions cover over a multitude of politically incorrect facts and nuances that contradict the "gay" activist claim that "sexual orientation"–itself a tendentious social construct–is inborn, innocuous and unchangeable. This false narrative conveniently serves homosexual activists who insist theirs is a "civil rights" movement akin to Black Americans' noble struggle for equality.
September 29th, 2014
Same homosexual writer claimed Ronald Reagan responsible for more deaths than Adolf Hitler
File this quotation by radical "gay" activist Larry Kramer under "Gay Pride on Steroids." One obvious question that comes to mind is, if homosexuality-practicing people are so much smarter and more aware than the rest of us poor, normal, hetero types, then why do they engage in, tolerate and even celebrate sexual behaviors that are extremely unhealthy, and which result in cutting short their (superior) lives? [See, for example, this 2011 CDC finding on the link between homosexual male sex and HIV.]
Or why, given his supposedly superior homosexual intelligence, does Kramer make grotesquely absurd statements like this, complaining: "No one writes that Ronald Reagan has been responsible for more deaths than Adolf Hitler" (The Tragedy of Today's Gays, p. 30, citing Reagan's alleged indifference to AIDS sufferers). Memo to Larry: Maybe no one writes that because it is a preposterous lie.
Kramer himself has earned considerable hostility among fellow homosexuals over the years by campaigning for "gay" men to stop being so promiscuous and for continuing to engage in condomless sodomy despite the heightened risk of STDs. Now again, as HIV and other sex-disease rates soar among "MSM" (men who have sex with other men), there remains a curious tolerance in the LGBT world for "barebacking" (condomless rectal sex), orgiastic "gay" bathhouses, and phone apps like Grindr that cater to men searching for casual, anonymous male sex partners. Not very smart. – Peter LaBarbera, AFTAH; Twitter: @PeterLaBarbera
________________________
Homosexual activist Larry Kramer writes:
"I love being gay. I love gay people. I think we're better than other people. I really do. I think we're smarter and more talented and more aware. I do, I totally do. I really do think all of these things. And I try very hard to remember all this."
– Larry Kramer, "The Tragedy of Today's Gays," p. 74, Penguin Books: 2005. The book is based on a speech that Kramer gave November 7, 2004, at the Great Hall at Cooper Union in New York City.
___________________________
Related article:
Larry Kramer Says Children 'Desire, Solicit Sex' with Homosexual Adults: AFTAH Launches 'Pedo-File' Project Exposing Gay-Pederasty Connection
September 26th, 2014
[WARNING: GRAPHIC LANGUAGE, DESCRIBING PERVERSE ACTS]
Update 9/26/2014: Fifteen years ago today, a 13-year-old Arkansas boy, Jesse Dirkhising, was sodomized to death by two older homosexual men who used him as their "sex toy." This account by my friend and AFTAH adviser Allyson Smith gives the sordid and astonishing facts of his sadistic rape-killing.
Both of Jesse's assailants, the more sinister (and older), David Don Carpenter, who planned the sickening, penetrative assault on Jesse, and his (their)  lover, Joshua Macave Brown, were friends of Jesse's mother, Tina Yates, who naively allowed the boy to go away with the men and stay the night in another town. Tragically, Yates' "pro-gay" attitudes contributed to the cruel death of her son.
We remember this Victim of Homosexuality today. Jesse would be 28 and in the prime of his life today were that life not robbed from him by sadistic "gay" predators who used him for their deviant sexual pleasures. More coming on this. – Peter LaBarbera. AFTAH
________________________
The Homosexual Rape-Murder of Young Jesse Dirkhising
No National Cathedral memorial event for Arkansas boy — while "progressives" continue to stoke Matthew Shepard "hate crime" myth shattered by new Stephen Jimenez book
The following article by my good friend and AFTAH writer Allyson Smith is adapted from her definitive 2002 WND.com article on the horrific and gruesome murder of a 13-year-old Arkansas boy, Jesse Dirkhising – who died from asphyfixiation and drugging after being brutally and sadistically sodomized by a homosexual man, under the twisted guidance of another (his much older "gay" lover). As WND reported,
"Dirkhising was found by police unconscious on the floor of a Prairie Grove, Ark. residence around 5 a.m. Sept. 26, 1999, his hands bound with duct tape and his mouth gagged. Police later determined Dirkhising had been repeatedly raped over a period of hours, including with foreign objects, by [Joshua] Brown, then 22, and Davis Don Carpenter, then 38….[A]uthorities said after the last rape he was left bound and gagged while his attackers ate a sandwich. He died of suffocation, a coroner's report found."
The two homosexual lovers who sexually tortured the boy — Joshua Brown and his older partner, Davis Don Carpenter — were both friends of Jesse's mother, who reportedly was happy to let her son hang out with the men and even stay over the weekend in their apartment in a town 32 miles away. [Go HERE to read a PDF facsimile of the initial police report of the crime.] In 2000, AFTAH's flagship newsletter, Lambda Report, reported:
"Evidence from the Jesse Dirkhising case suggest the Arkansas boy's killers were following bondage and sodomy rituals of the type laid out in scores of books and magazines fueling the growing "leather" subculture — popular among "gay" men — that eroticizes pain, dominance and humiliation."
As fate would have it, only a year and a few days separate the anniversary dates of the rape-murder of Dirkhising (September 26, 1999) from that of the assault on murdered Wyoming homosexual college student Matthew Shepard (October 6, 1998). But only one murder — with its contrived, convenient and politically-correct "hate crime" story-line — became useful to pro-homosexual "progressives" and the liberal media, while the other was largely ignored.
Shepard's 1998 murder (condemned by this writer and many pro-family groups and leaders at the time) drew worldwide coverage as a supposed "anti-gay hate crime." It is still commonly commemorated as such — despite the publication of homosexual author Stephen Jimenez's new book, The Book of Matt: Hidden Truths About the Murder of Matthew Shepard, which shatters that the longstanding media and LGBT activist narrative that Shepard was targeted and murdered "because he was gay."
Jimenez, building on his groundbreaking 2004 ABC News 20/20 expose showing that Shepard's death was largely a drug robbery, demonstrates conclusively that Shepard not only knew his killer, Aaron McKinney — who like him was a methampthetamine dealer — but partied with him and may even have been involved sexually with him. (In his murder trial, McKinney attempted a "gay panic" defense, claiming that he sought to punish the supposed stranger Shepard because the latter came on to him at a bar.) Jimenez interviewed ten sources who testified that McKinney knew and associated with Shepard.
National Cathedral marks Matthew's death, not Jesse's
Seemingly oblivious to the well-researched revelations in Jimenez's book, the Washington National Cathedral, in the nation's capital, held an anniversary event last weekend in remembrance of the Shepard murder in the context of "honoring gay youth."
In contrast, there were no national commemorations last week of Dirkhising's 1999 murder. Conservatives have attempted with little success over the years to get the "mainstream" media to acknowledge that the pedophilic, sadistic-sex killing of young Dirkhising by two homosexual lovers deserved as much coverage as the brutal beating of Shepard. But the response that often came back was that the Shepard case (as an alleged "hate crime") had something to teach America (i.e., about "hate" and tolerance) while the Dirkhising case was merely another sordid sex crime.
Symbolizing the media double-standard, TIME magazine essayist Johnathan Gregg wrote back in 1999:
"The reason the Dirkhising story received so little play is because it offered no lessons. Shepard's murder touches on a host of complex and timely issues: intolerance, society's attitudes toward gays and the pressure to conform, the use of violence as a means of confronting one's demons. Jesse Dirkhising's death gives us nothing except the depravity of two sick men. There is no lesson here, no moral of tolerance, no hope to be gleaned in the punishment of the perpetrators. To be somehow equated with these monsters would be a bitter legacy indeed for Matthew Shepard."
Now the evidence continues to mount that the entire foundation of the Shepard story underlying Gregg's tendentious thesis is bogus and its true lessons have nothing to with hate or "gay tolerance" — but rather the dangers of meth addiction, drug and alcohol abuse, family breakdown, reckless living and even the effects of homosexual molestation. (Ironically, the Dirkhising story teaches some of those same lessons.) Jimenez documents (HIV-positive) Shepard's repeated sexual aggressions, and the book ends with this shocking revelation:
"Matthew Shepard was a victim of sexual abuse and molestation as a boy and as a teenager…Apparently, his wounds from being sexually victimized also manifested in another common, but tragic pattern: The victim becomes a perpetrator himself….At age fifteen Matthew was arrested for molesting two eight-year-old boys in his Casper [Wyoming] neighborhood…Matthew's juvenile arrest record had been quietly concealed."
Not all crime victims are equal
Unfortunately, there is a politically-correct hierarchy of victims in the United States — and (white, middle class) "gay" victims are at the top while, perhaps, boys seduced and abused by homosexual pedophiles are at the bottom. Most Americans have never heard the basic facts surrounding Jesse Dirkhising's troubled upbringing and the savage sexual assault that cruelly cut short his life as a young teenager. On the other hand, most Americans have heard a false and grotesquely simplified 'spinning' of the Shepard murder that just happens to fit the needs of the "Gay" Lobby and the liberal media who have come to be its most important allies. – Peter LaBarbera, AFTAH
PS. Americans For Truth has obtained firsthand materials surrounding the prosecution of Dirkhising's murderers and will have more on this story. We will also lay out in greater detail some of the startling facts about the Shepard murder brought forth by Stephen Jimenez in his The Book of Matt. [Allyson Smith's article is after the jump]
________________________
September 24th, 2014
Thomas More Law Center promises "game changer" in new "national strategy to defend traditional marriage"
The Thomas More Law Center (TMLC), a national, nonprofit public interest law firm based in Ann Arbor, MI held a press conference yesterday to reveal its national legal strategy to combat the slew of recent federal court rulings which have overturned state laws defining marriage as the union of a man and a woman.
_______________________
A Game Changer—Thomas More Law Center Reveals National Strategy to Defend Traditional Marriage
Richard Thompson, President and Chief Counsel of the Thomas More Law Center, disclosed that a legal team has been formed to file friend-of-the-court briefs (amicus briefs) on behalf of a Coalition of African-American pastors and Christian leaders. The legal team consists of the Law Center's senior trial counsel, Erin Mersino, and co-counsels William R. Wagner and John S. Kane of Lansing, MI.
Thompson explained, "In its briefs, the Law Center reflects the voice of a majority of African-Americans that discrimination because of one's sexual preference is not the same thing as racial discrimination and that tradition and morality should not be discarded as a basis of the law; as the pro-homosexual judges have done in their opinions."
Several pastors representing the African-American community spoke at the press conference, including Bishop Samuel Smith, and Pastors Danny Holliday and Emery Moss. Evangelist Janet Boynes, a former lesbian and a member of the group, also spoke. In eloquent and at times fiery words, they all defended the definition of marriage as the union of a man and a woman.
September 20th, 2014
Homosexual lobby's report features dark graphic caricature of AFTAH's LaBarbera
Special Note to AFTAH Readers from Peter LaBarbera:
Folks, the notion of what constitutes "hate" has become highly politicized. We will have more on the Human Rights Campaign's deceitful and comically over-the-top report, "The Export of Hate," which prominently features yours truly–complete with an ominous-looking, blackened graphic of my face designed to cast me as a shadowy figure–in upcoming posts. [Graphic of AFTAH's Peter LaBarbera shown at right; see pages 9-10 for the section on me.]
Take a look at that photo–yes, that's me, according to the malicious activists at HRC, who apparently must exaggerate and contort their opposition to fit it into their jaundiced redefinition of "hate." Anyone who knows me wouldn't recognize me from that graphic–and while I'm a lot of things, a sinister hatemonger isn't one of them. I am generally an upbeat, affable guy. I love God and I love people, and I want them to come to the knowledge of my Savior, Jesus Christ, so they can find forgiveness and draw close to God.
Please note that in the post-Floyd Corkins world (Corkins was thwarted in a potentially murderous attack on Family Research Council), the ongoing effort to paint pro-family advocates like me as horrible haters on a par with the KKK could incite a violent and even deadly attack against us by a homosexual zealot.
For the record, I enthusiastically stand behind my quotation–on the Alan Colmes Show Jan. 7 of this year–provided by the report as evidence of my supposed "hate." Colmes had pressed me on whether children were better off in single-parent households or homosexual-led households, to which I responded (this is the excerpt taken from the HRC report):
"Kids would 'be better off in a single-parent household…because you're not modeling homosexual behavior. When you have two men raising a young child, that child grows up learning, basically, dysfunction and a sexual perversion as normality.'"
If criticizing intentionally motherless and intentionally fatherless homosexual-led households is hateful, then surely most of the world is hateful! The LGBT Lobby's campaign to portray the fervent defense of historic, Judeo-Christian teachings on sex and marriage as Hate, Bigotry & Homophobia–Big Gay Inc's top three slanders against people of faith and morals–is itself profoundly hateful and bigoted. But we should expect such calculated smears from a Sin Movement that is essentially engaged in a political and cultural war against Nature and Nature's God. Casting aside the lies and slanders, we will not be deterred in our defense of Truth. God bless. – Peter LaBarbera, AFTAH
Here's our friend and upcoming banquet speaker Michael Brown's excellent piece on the HRC report:
_________________________________
The HRC Is Inciting Fear and Hate
By Michael Brown
This essay first appeared in Charisma's "In the Line of Fire" column. To sign up for Charisma array of e-publications, go HERE.
___________________
The pictures are dark and ominous, the charges chilling: "There exists a network of extremists … [who] spew venomous rhetoric, outrageous theories, and discredited science."
Just who are these evil people, and what are they doing?
According to the Human Rights Campaign, the world's largest gay-activist organization, this "network" consists of American, conservative Christian leaders "who are working tirelessly to undercut LGBT people around the world at every turn."
September 10th, 2014
Is homosexuality compatible with Christianity? Can you be proudly "gay" and Christian? How do I reach out to my 'gay' friends without compromising the Gospel?
[PRINTABLE BANQUET FLIER: [click HERE]
AFTAH Banquet Web Page: [click HERE]
______________________
Americans For Truth About Homosexuality (AFTAH) is excited to host Dr. Michael Brown to keynote our Oct. 25 "Teaching Banquet" built around the theme of Dr. Brown's new book, "Can You Be Gay and Christian?: Responding With Love and Truth to Questions About Homosexuality." Please bring your friends and family to this information-packed event at Christian Liberty Academy in Arlington Heights, IL.
This is an excellent opportunity to teach adults young and old who are confused about homosexuality and "gay marriage." They will hear Dr. Brown and our outstanding team of speakers answer such tough questions as:
Are people 'born gay'?
How should I answer when an LGBT advocate says "Jesus never said anything about homosexuality"?
What do I say when I'm accused of "judging" my friends living a homosexual lifestyle?
What is the best response when pro-homosexual "marriage" activists say: "How does a loving and committed 'gay' couple's same-sex marriage affect YOUR marriage?"
What is the best way to reach out in love to my homosexual friends and family members—without compromising the Gospel?
[More on Dr. Brown: Dr. Brown is an American treasure. To watch a video about Dr. Brown's amazing life story, watch "From LSD to Phd"]Read his excellent column, 'No One is Born Gay." To read Brown's column on Houston lesbian Mayor Annise Parker's effort to subpoena the sermon notes of five local pastors, see his column: "Mayor Parker, City Attorney Feldman: You Will Not Put Us in the Closet."]
ESSENTIALS:
WHO: Dr. Michael Brown, author, "Can You Be Gay and Christian?: Responding with LOVE & TRUTH to Questions About Homosexuality" ; also, ex-"gay" leader Stephen Black and Mission America president Linda Harvey will be speaking. And AFTAH President Peter LaBarbera will discuss his upcoming "Free Speech" trial in Canada, which almost BANNED him from entering that country on the basis that he would "incite hate."
WHEN: Saturday, October 25; doors open at 5:30 PM; dinner served at 6:30.
WHERE: Christian Liberty Academy, 502 W. Euclid Ave., Arlington Heights, IL 60004
COST: Tickets are only $20/person in advance (payment received by Oct. 24) or $25 at the door. Dinner is included. Table Sponsorship: just $200 for a table of 10. Sign up online at our AFTAH Donate Page [credit card form HERE] or mail your check to:
AFTAH, PO Box 5522, Naperville, IL 60567-5522.
THEME: "Can You Be Proudly 'Gay' and Christian? A Teaching Banquet on Homosexuality and the Church"
PDF Banquet Flier: [Click HERE]; AFTAH Banquet Web Page: [Click HERE]
Phone: 312-324-3787; E-mail to RSVP: americansfortruth[at]gmail.com; or email Brad Wallace at connops[at]yahoo.com.
Michael L. Brown holds a PhD from New York University in Near Eastern languages and literatures, and is recognized as one of the leading Messianic Jewish scholars in the world today. In addition to his latest book debunking "gay Christianity," Dr. Brown is author of "A Queer Thing Happened to America," a 691-page book on the LGBT agenda. He is the founder and president of FIRE School of Ministry and host of the nationally syndicated talk radio show The Line of Fire. The author of more than 20 books, Dr. Brown is a contributor to The Oxford Dictionary of the Jewish Religion and other scholarly publications.
_________________________________
** UPDATE**: Two More Christian Leaders to Speak
Former homosexual (ex-"gay") leader Stephen Black (right) of First Stone Ministries, based in Oklahoma City, will be attending our banquet. Stephen will offer his observations on the downfall of the ex-"gay" umbrella group Exodus International under false teaching–and the rise of Restored Hope Network to take its place as offering the hope of change for men and women struggling with homosexuality.
Also, Linda Harvey of Columbus-based Mission America–a leading Christian expert on the homosexual-bisexual-transgender agenda in schools–will be on hand at the banquet! Harvey will be signing her book, "Maybe He's Not Gay: Another View on Homosexuality." Also, Linda has now added a Study Guide to her book that is ideal for small group discussions and Bible studies.
Said AFTAH's Peter LaBarbera:
"We are thrilled to have these two national pro-family leaders joining Dr. Brown at our banquet to answer your questions about the homosexual activist agenda and the "gay" campaign to subvert Christianity. If you are perplexed about how to respond to ubiquitous media propaganda surrounding homosexual 'marriage'– and the new 'gay Christian' campaign to accommodate homosexuality–come and bring a friend or two to CLA this Saturday evening, October 25. You will leave better equipped to speak God's truth in love in the culture!"