Excerpted from Wayne's World, by Mike Adams, published Sept 10, 2006, on Townhall.com: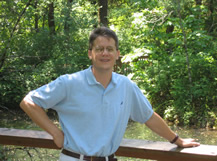 …I used to think Georgia Tech was one of the best schools in America…
Since they decided to (at least try to) become a "university" not just an "institute of technology," Tech has been spending a lot of time on tolerance and diversity issues. With speech codes – and, now, even talk of a Queer Resource Center – they have managed to attract a lot of Atlanta's leftist activists as students.
But, recently, these leftists have gone a little too far. After implementing an unconstitutional speech code, they were sued by two conservative plaintiffs. Georgia Tech lost the suit, which was argued in federal court by David French of the Alliance Defense Fund. Since that speech code was removed, the public has been getting a good look at the fanaticism of these Georgia Tech leftists. They've become their own worst enemies and they aren't even aware of it.
As you read the following internet comments – in response to the Georgia Tech loss in the speech code lawsuit – remember that they are coming exclusively from Georgia Tech students and alumni. If you aren't already worried about the state of higher education in America, you should be: