Excerpted from No Boy Scouts, by Deroy Murdock, published Feb 27, 2004, by National Review:
…The ACLU lately has stained the dark side of its reputation through its actions in two cases involving the treatment of vulnerable, young Americans…
The Manhattan-based public-interest law firm is defending the North American Man-Boy Love Association in a $200 million civil lawsuit filed by Mr. and Mrs. Robert Curley. The Curleys claim that Charles Jaynes was driven by the literature and website of NAMBLA, an outfit that advocates sex between grown men and little boys, reportedly as young as age 8.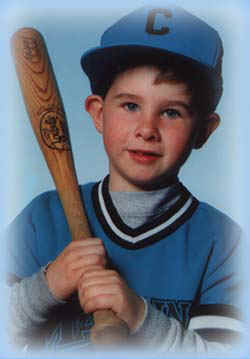 Jaynes did not simply read NAMBLA's materials and ponder its message. He and Salvatore Sicari actively sought a boy with whom to copulate. They picked 10-year-old Jeffrey Curley of Cambridge, Massachusetts. They lured him into their car as he played outside his home in October 1997. When Curley resisted their sexual advances, they choked him to death with a gasoline-soaked rag. Then they took the boy's body across state lines to Jayne's apartment in Manchester, New Hampshire. They molested the cadaver and stuffed it into a cement-filled Rubbermaid container. Finally, they crossed state lines again into Maine, whereupon they tossed Jeffrey Curley's remains into the Great Works River, from which it was recovered within days. Jaynes and Sicari were convicted of these crimes in 1998, for which they are serving life sentences.
…"According to lawyers familiar with [NAMBLA's] website,…it actually posted techniques designed to lure boys into having sex with men and also supplied information on what an adult should do if caught."
NAMBLA is "not just publishing material that says it's OK to have sex with children and advocating changing the law," says Larry Frisoli, a Cambridge attorney who is arguing the Curleys case in federal court. NAMBLA, he says, "is actively training their members how to rape children and get away with it. They distribute child pornography and trade live children among NAMBLA members with the purpose of having sex with them."
Continue reading at National Review…