Excerpted from On Equal Terms, by Dr. Albert Mohler, published Oct 26, 2006: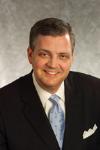 …One of the most striking aspects of the New Jersey decision is the fact that not a single justice held marriage to be an essentially heterosexual institution that deserves a privileged status as recognized in law. This points to a basic social revolution that is sweeping through the nation's elites — especially on college and university campuses, and law schools, and in the media.
We are living in an age of ambitious and open revolt against civilization's most central institution. The headlines of the newspapers will indicate that the New Jersey decision is significant. Only a relative few seem to understand that this amounts to a redefinition of human society. The social regulation of sexuality and the legal recognition of marriage are fundamental to our civilization and way of life. We are witnessing the destruction of an institution fundamental to human happiness and well-being — and all in the name of a radical conception of human rights.
Note this: These plaintiffs did not charge that their rights to marry were violated by the U.S. Constitution — but that charge is surely coming. In short order a case like this will arrive at the US Supreme Court. This is why the Marriage Protection Amendment is so urgently needed and why the battle must be fought in every state.
We are reminded once again that we face a stark set of alternatives: Either we will define marriage for the judges, or the judges will define marriage for us.