TAKE ACTION – E-mail Richard Peddie, President of Maple Leaf Sports and Entertainment, to express your concern.

Excerpted from Toronto Maple Leafs Hockey Sponsors Gay Movie Featuring Homosexual 11 Year-Old, by Hilary White, published Nov 24, 2006, by Lifesite News:
The Toronto Maple Leafs hockey team announced today that they have lent the team's name and logo to a film depicting a homosexual Leafs player. The film portrays a Leafs player who wants to "come out" as a public homosexual, his live-in partnership with the team's lawyer and their adopted "son," described as "a budding queen of an 11-year-old boy."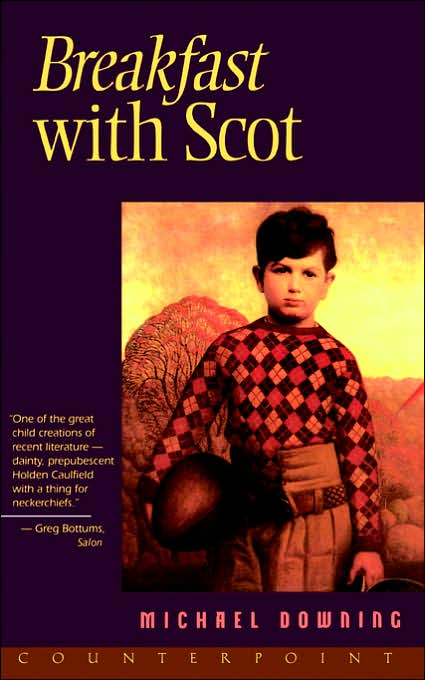 The film is based on the book of the same title about an 11 year-old boy who is described in an Amazon.com book review as "mincing" and "swishy," and who has to be prevented from wearing pantyhose, eyeliner and perfume to school.
"Breakfast with Scott", now being shot on location in Toronto and Hamilton, will go ahead with the willing cooperation of the team's management. The Toronto Star reports that actor Tom Cavanaugh who depicts the fictional player, Eric McNally, was "shocked" that the Leafs management agreed to allow the team to be depicted in a homosexual propaganda film.
Cavanaugh remarked to the Star on the significance of using the Toronto Maple Leafs hockey team, one of the icons of Canadian culture as the background for a story about open homosexuals and endorsing child homosexuality. "There's something instant to the viewer when you put on a Leafs jersey or any Original Six jersey."
Olympic swim champion Mark Tewksbury, a board member of the Gay and Lesbian Athletics Foundation, said, "I think it's really great that (the team management) are supporting it. I know it's an iconic team, but I think it makes sense this is happening in Canada because we've been far ahead on these issues."
As a work of homosexual propaganda, the film is clearly meant to target the last vestiges of resistance to normalized homosexuality among Canadians. In the book, the homosexual couple live in Cambridge, Massachusetts and are a chiropractor and magazine editor; hockey does not figure at all.
Publishers Weekly praises the book's value as a pro-homosexual propaganda tool calling it a "heartwarming" and "noble" depiction of a "new configuration of contemporary American family values."
Publisher's Weekly review said, "Scot's flamboyant, androgynous flair makes for some school yard and neighborhood crises, but the boy's innate sweetness and open-mindedness endear him to several youngsters and most adults."
The homosexualist ideology asserts that the condition is natural and unchangeable and therefore that children can be born with it and have it be part of their normal sexual development. The depiction of an eleven year-old boy as a homosexual might be more than audiences are willing to accept.
Leafs management, however, seemed sanguine. General manager John Ferguson told the Star, "On our end, we're certainly not trying to make a statement. … We agreed to host them and we're comfortable with it."