Excerpted from When the Gender Line Isn't Clear?, by Dr. Albert Mohler, published Dec, 2006: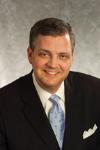 As a society, we are falling (or diving) deeper and deeper into gender confusion. A considerable percentage of the policy-making elite has bought into the ideology of fluid gender and absolute self-expression. Once that idea takes hold, the reality of cross-dressing kindergartners becomes inevitable.
This is where the Christian worldview runs into direct collision with the new sexual ideologies. Christians see the reality of biological identity as a gift–one important way the Creator has told us who we are and how we are to glorify Him with our lives.
Continue reading at Albert Mohler…