Excerpted from Gay demands shift from equality to special endorsement, by Michael Medved, published Dec 6, 2006, by Townhall:
[Discussing the homosexual adultery of Ted Haggard, Jim McGreevey, and Eugene Robinson…]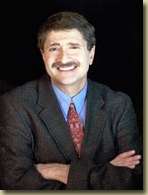 In high profile cases, in other words, we seem far more willing to forgive and forget faithless behavior if that infidelity involves a homosexual connection. This amounts to the granting of a special dispensation, a privileged position, to same-sex attraction—giving more latitude to gay relationships than we'd ever grant to straight romances. The justification for this attitude involves the notion that gay men who leave or destroy their families for the sake of homosexual affairs are simply discovering, at long last, their true identities after years of repression– coming to terms with "who they really are."
But what about those aging heterosexuals who may also suddenly discover– at age sixty, say—that they've been repressing their true identities? Couldn't they also argue that it seemed suddenly inauthentic to remain trapped with a sagging partner of similar age, when a powerful, undeniable inner voice and the evolutionary imperative demanded they connect with nubile twenty-somethings eager for experienced and wealthy companionship?
In fact, every study of human sexuality would suggest that far more men feel tempted to heed their deep-seated, undeniable authentic desires to cheat with other (particularly younger) women than feel drawn into relationships with other men. Does this greater incidence of heterosexual temptation make it more – or less– "natural" and worthy of respect than homosexual impulses? The tendency to forgive, or even endorse, same-sex attractions while condemning the vastly more common opposite gender desires, amounts to the granting of a preferential position to homosexuality.
One of the most common arguments for gay marriage also carries with it the implicit assumption that gay relationships count as inherently superior, more durable and more meaningful than their straight counterparts…
The idea of special recognition for gays and lesbians also applies to the efforts to grant homosexuals "protected status" as part of our civil rights and hate crimes legislation. No one would ever advance the idea that other common sexual behaviors based on deep-seated urges – such as chronic womanizing, or nymphomania, or obsessive addiction to pornography, or masochism – deserved governmental defense against discrimination or expressions of disapproval.
As the national argument continues to rage regarding the proper social and governmental response to homosexuality, some of the advocates for radical change have unobtrusively but unmistakably shifted their campaign from a request for equal treatment to an assertion of innate superiority. They demand for gay impulses not the same treatment accorded to heterosexual desires, but far greater latitude and acceptance, along with uniquely privileged social sanction and legal endorsement.