You might recall that Tyrone Hanley was on the "sex worker" panel at the National Gay & Lesbian Task Force 2006 Creating Change conference.
From the pro-transexuality Gender Public Advocacy Coalition on Dec 17, 2006: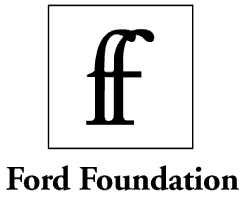 The Gender Public Advocacy Coalition (GenderPAC) today announced a grant of $125,000 from the Ford Foundation to develop new partnerships with community youth groups combating the crisis of masculinity among young men of color.
…The new effort, named "Community Partners," is an expansion of GenderPAC's GenderYOUTH Network, which empowers youth leaders to ensure classrooms and communities are safe for everyone – whether or not they fit stereotypes for masculinity or femininity. The Network currently supports student leaders on 55 campuses in 27 states.

Said Tyrone Hanley (pictured right), GenderYOUTH Coordinator, "These funds will enable us to better reach off-campus youth in local communities. They will also enable us to better address intersections of race and gender and the strong pressures many youth of color face when it comes to codes of masculinity and femininity."
As an initial step in this new work, the GenderYOUTH spring campaign HIP-HOP: Beyond Beats & Rhymes, will focus on issues of misogyny, homophobia, and violent codes of masculinity in hip-hop culture and the larger American society. It is designed to help GenderYOUTH chapters hold mainstream culture accountable for perpetuating gender stereotypes, particularly among youth of color.
The campaign is part of a national effort also named HIP-HOP: Beyond Beats & Rhymes, after the groundbreaking documentary of the same name by filmmaker Byron Hurt. The documentary examines representations of manhood, sexism, and homophobia in hip-hop culture and will premiere February 20, 2007 on PBS. (For more information: www.itvs.org/outreach/hiphop).
A new GenderPAC human rights report documents an under-reported epidemic of murderous violence that has claimed the lives of more than 50 youth and young adults since 1995 because of their gender identity or expression – 92% of the victims were Black or Latina, and most were killed by young men their own age.
"These deaths are about young using murderous aggression to enforce standards of masculinity on other youth, and this grant will enable us to focus on underlying attitudes that foster such violence," said Riki Wilchins, Executive Director of GenderPAC. "We thank the Ford Foundation for this amazing opportunity."
Continue reading at GenderPAC…