This was just too entertaining to pass over (pardon the pun)…
Excerpted from Bleating Hearts, by Mark Steyn, by Jan 8, 2007, at Washington Times: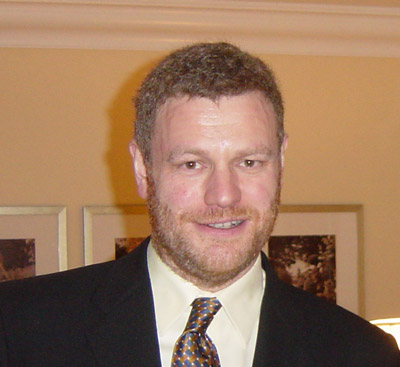 As part of this column's ongoing commitment to in-depth coverage of the issues that matter, we're pleased to present the first of a new series: Sheep In The News. Here are two headlines from the last week.
From The Wall Street Journal: "Ritual sacrifice? Not on my street, some Belgians say." And from The Sunday Times of London: "Science told: Hands off gay sheep."
The first story is about the 25,000 sheep in Brussels who a few days ago found themselves pointed toward Mecca and then slit through the throat and bled to death.
Muslims do this to celebrate Eid al-Adha, which commemorates Abraham's willingness to sacrifice his son to God and God's willingness to settle for a ram in lieu. The Belgian Muslim population has grown so fast that there aren't enough places in the city to perform the ritual sacrifice, and come Eid it's like sheep drivetime at every Brussels slaughterhouse, with rams backed up ram-to-ram as far as the eye can see.
As reported by the Journal, Mohamed Mimoun grabbed his sheep, took a number and realized he was in for a two-hour wait. Even worse, en route to the slaughterhouse, he was stopped by a cop and fined for having the sheep in the trunk of his Toyota. By law, the sheep is supposed to ride in the rear passenger seats. Baa, baa, back seat.
On which note, let us turn to the gay sheep. Apparently, researchers at Oregon Health and Science University and Oregon State University have been experimenting with ovine hormonal balances to persuade homosexual rams of the error of their ways. It seems they've had "considerable success" with injecting hormones into the rams' brains. Suddenly the lads are playing the field and crooning a couple of choruses of "Embrace me, my sweet embraceable ewe."
Gay groups (human gay groups, that is: Even America does not yet have a 24/7 gay sheep lobby group with offices on K Street) are not happy about this. Martina Navratilova, the nine-times Wimbledon champ, has called for the project to be abandoned and for scientists to respect, as the Sunday Times put it, "the right of sheep to be gay"…