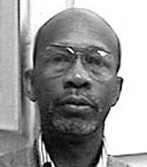 Two of eleven men arrested for public masturbation at Atlanta Hartsfield-Jackson Airport:
UNC Professor & CDC Advisor Dr. Hugh Tilson (left) and Spellman Art Professor Lev Mills (right)
Excerpted from Shaking Hands with the Unemployed, by Dr. Mike Adams, published Jan 22, 2007, by Townhall:
It should come as no surprise that a men's restroom at Hartsfield-Jackson International Airport has become a playground for those who want to masturbate in public and have sex with men they don't even know. After all, Atlanta is a hotbed of homosexual activity and public restrooms are favorite gathering places of many homosexuals.
But some may be surprised that, since December, police officers have arrested and charged 11 men with public indecency in the Atlanta airport. That is because there has been little talk about the arrests. And that, in turn, may have something to do with the fact that "Dirty Nearly Dozen" includes University of North Carolina Professor (and advisor for the Center for Disease Control) Dr. Hugh Tilson and Spelman College Professor Lev T. Mills.