Newsletter from Indiana Voice for the Family published Feb 28, 2007: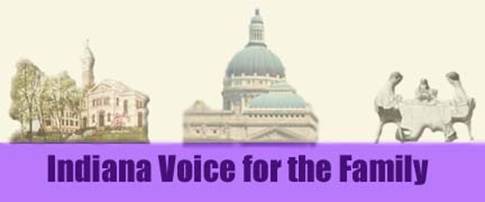 Today I am able to bring you good news! In a previous email last week I alerted you to a very dangerous bill that the Representative Greg Porter drafted. HB 1459 the Indiana Hate Crimes bill flew out of committee with a vote of 9:1. House Bill 1459 would have made it a worse crime to assault a gay man walking out of a bar than attacking a grandma walking down the street. It would have created 2 classes of victims, and punished someone more because of their thoughts. This bill represents an attempt to give special protection to homosexuals and cross dressers by stating that a crime against them is to be treated with more severity than a crime against a senior citizen, a child or a pregnant mom. It was a step in the wrong direction for the freedom of speech. I believe a crime is a crime, and needs to be punished to the full extent of the law! One would wonder, would the next step have been to prohibit speech that someone views as hateful? For example, will legislation be introduced to prohibit pastors from speaking out against the homosexual lifestyle? This legislation has already been introduced in the US congress (HR 254), and stands with the votes aligned ready to pass. Already, we have people who are being arrested under the "Hate Crimes" laws. Ask these 2 grandmothers in Pennsylvania who have received a 40 year jail sentence for passing out what Pennsylvania described as hate speech. (The Bible!!!) Read their story.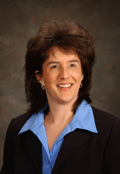 The pro family leaders united, and you acted! Thousands of emails were received by the Indiana Legislators. Then Indiana House Republican Jackie Walorski (pictured left) did the unexpected — She killed the controversial hate crimes bill by offering a pro-life amendment. Representative Walorski asked the House to give the same special protections to unborn babies as homosexuals and cross-dressers in the hate crimes bill. Democrats didn't want to deal with that controversy and failed to allow a vote on it. Representative Walorski needs to be commended for her courageous action to stop this dangerous legislation (call or select "contact us" to send an e-mail).
This is what we are able to accomplish when we unite and say enough is enough! Thank you for acting so quickly in this matter! The Indiana Voice for the Family, American Family Association of Indiana, Advance America, Indiana Right to Life, Focus on the Family, and the Indiana Family institute are working together to bring these issues to the forefront! There are several key issues we will be watching this week.
SJR7 has made it to the house. Speaker Bauer has said that he will let this be heard. We need to hold him to his word! Call his office today, and ask him to follow his word. Let SJR7 be heard!
SB327, which is the HPV bill, is now ready for the House. We will be there to makesure this is not a mandatory vaccine for the girls of Indiana. We will soon need your help in letting our Representatives know that this is not a public health issue. This is a behavioral issue. It should not be forced on our girls. We do not want Indiana girls used as guinea pigs for a vaccine that has only been studied for 4.5 years.
We will continue to keep you up to date on the Issues at the statehouse. Thank you for your prayers and your support!
Monica Boyer
Indiana Voice for the Family