Excerpted from Governor Signs Bill to Ban School Bullying, by LYNN CAMPBELL, published Mar 6, 2007, by Des Moines Register: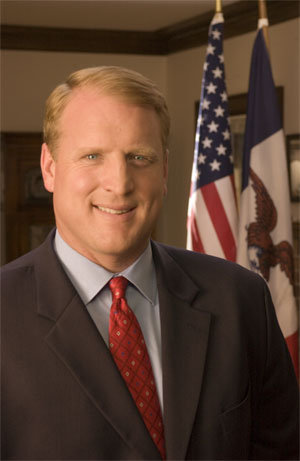 …Gov. Chet Culver signed a bill to ban bullying in all Iowa schools.
"This bill makes it clear Iowans are committed to providing protection against intolerance in every Iowa school district," Culver said at the signing ceremony at Valley High School in West Des Moines. "Bullying, threats and intimidation have no place in our public education system."
…With Monday's bill signing, Iowa becomes one of 10 states in the nation to enact a comprehensive, statewide anti-bullying policy, Culver said.
…The new law protects students regardless of their age, color, creed, national origin, race, religion, marital status, sex, sexual orientation, gender identity, physical attributes, physical or mental ability or disability, ancestry, political party preference, political belief, socioeconomic status or family status.
Continue reading in Des Moines Register…