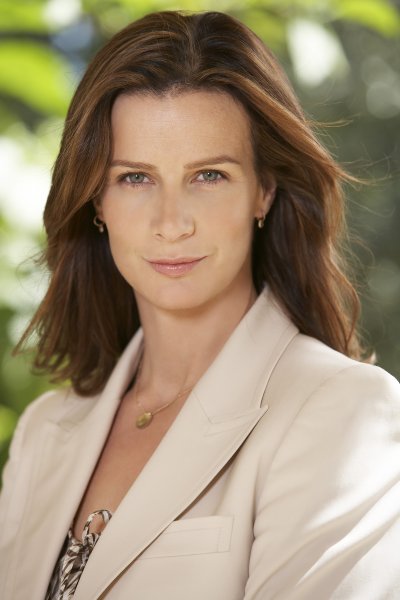 The following is excerpted from an interview by the homosexual magazine The Advocate (March 27, 2007) with actress Rachel Grifffiths (HBO's Six Feet Under, ABC's Brothers & Sisters, The Rookie). Griffiths pushes the tired "gay" activist analogy equating interracial and homosexual relationships:
Advocate question:Have you ever seen any homophobia in action?
Griffiths: This lady told me she loved Brothers & Sisters, then said, "But I hope you pass this on to the producers, that we could really do without all that gay kissing." I told her a story my grandmother told me: She went to Paris in 1932 and saw a black man holding the hand of a white woman, and she felt so horrified she almost threw up. My grandmother told me she knew that reaction was wrong, but it was the way she had been brought up. So I told this lady, "Maybe when you're 98 you'll tell your granddaughter how you saw two men kissing one day, and how you felt, but you know that's wrong, and that was just how you were brought up." She was shocked. I said, "So I'm not going to tell the show's creators that. That's for you to work out."
— Interview in The Advocate, March 27, 2007, p. 20., by John Griffiths, who is identified as the TV critic for Us Weekly.
Homosexual activists regularly try to steal the goodwill of the civil rights movement, but in truth, opposing homosexual behavior is common sense and has nothing to do with racism. In fact, black homosexuals complain frequently about white racism within the homosexual subculture.
Opposition to two men kissing and other perversions is a natural, moral revulsion. Only those with a seared conscience are not offended by deviant sexual acts. Insofar as past racism precluded and stigmatized relationships between people of different races, that was wrong. Interracial couples produce wonderful children and families. In contrast, homosexual behavior is a dead end; in fact, it often leads to disease and early death — at least for half the population (men).
Christians once abused the Bible to rationalize racism; secularists and liberal religionists today abuse the Bible to rationalize sinful homosexual conduct. It is wrong to equate skin color to aberrant sexual behavior.
Question for Christians and pro-family advocates: are you confident that you will still defend God's plan for keeping sex in marriage, including His opposition to homosexual behavior, when you are 98, or will you bend to the culture like Rachel Griffiths? Don't let liberals put you on the defensive when they have no moral foundation to stand on! — Peter LaBarbera
This article was posted on Sunday, March 25th, 2007 at 11:56 pm and is filed under
Celebrities
,
Media Promotion
,
News
. You can follow any updates to this article through the
RSS 2.0
feed.