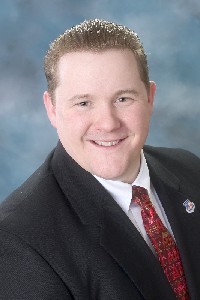 Dave Smith
Kudos to Dave Smith and the Illinois Family Institute, an independent family group, which led the charge against this misguided legislation to create "domestic partner" benefits for Chicago teachers. Pro-family lobbyists Ralph Rivera and Rev. Bob Vanden Bosch also deserve credit for their hard work against this bill in Springfield.
Illinois still faces "civil unions" bills in the House and Senate that would put the state's authority foursquare behind extramarital relationships — heterosexual and homosexual — which is the last thing that children and the beleaguered institution of marriage need in the Land of Lincoln. A roll call of the vote is available HERE. — Peter LaBarbera
Here is the IFI report:
IFI Update: Good News! Homosexual Teachers Bill Falls Short in the Illinois House;
How did they vote?
By David E. Smith, Illinois Family Institute
You made a difference! Thank you for taking action on this bill!
Thanks in part to your phone calls and emails, the Illinois House of Representatives in Springfield voted 43 to 67 (with 1 voting 'present') yesterday, defeating HB 4731, a bill that would have allowed homosexual partners of public school teachers to qualify as surviving spouses for purpose of survivor and death benefits.
Look at the chart below to see how your State Representative voted, or you can also download it by clicking HERE.
If your State Representative voted 'NO' — please call to thank him/her. You can look up your elected officals HERE, or you can call the IFI office at 630-790-8370, and we will be happy to look them up for you.
This article was posted on Wednesday, April 16th, 2008 at 4:47 pm and is filed under
"Civil Unions" & "Gay Marriage"
,
"Civil Unions" & "Gay Marriage"
,
A - What does the Bible say about homosexuality?
,
Chicago
,
Illinois
,
News
,
The Bible, Churches, & Homosexuality
. You can follow any updates to this article through the
RSS 2.0
feed.