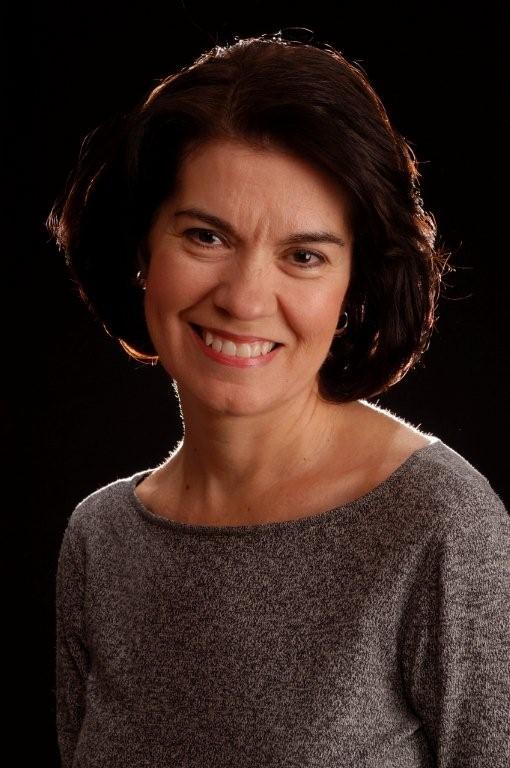 We commend Linda Harvey, founder of Mission America, for the tremendous work she has done in alerting the nation to the homosexual-activist "Day of Silence (DOS)," which will be disrupting and politicizing classrooms in schools across the nation this Friday, April 25. A non-comprehensive list of schools that likely are participating in DOS is available HERE on Mission America's website. Schools that have notified Linda that they are NOT participating are listed HERE. — Peter LaBarbera
_________________
April 22, 2008
Open Letter from Linda Harvey to Dr. Gene Harris, Superintendent of the Columbus (OH) Public Schools:
Dear Dr. Harris:
I was in the audience last Friday night at the Vineyard Church in Columbus for the "Justice Revival" featuring Jim Wallis of Sojourners. I heard you talk about your Christian faith and your desire that each child in the Columbus public schools know God's will for his/her life. I am praying for your Project Mentor and hope that you are able to recruit responsible adults to mentor these valuable children. It's a very worthy program.
You also said that faith without works is dead, and that you believe in a "no excuses" God.
I am going to now ask you to live out that faith in the powerful position you hold.
Our Columbus-based organization, Mission America, has for thirteen years monitored the issue of homosexuality relating to our kids, and in particular, how it is dealt with in schools. My background as a mom, a former teacher and a communications professional led me to an interest in this troubling issue. Since I spent many years writing promotional material for health care organization and hospitals, I covered the HIV/AIDS issue from its inception. So when God led me to an interest in this issue, I was at first reluctant but then He opened my eyes to the overwhelming need.
I am also a former liberal who thumbed her nose at God and believed in a progressive social agenda. When I became a Christian in the early 1990's and for the first time really grasped the moral disintegration of our country, I was at first concerned, then alarmed and now I am basically overwhelmed at the speed with which radical, high-risk misinformation on homosexuality and gender change is being accepted and disseminated in our nation's public school systems, and how responsible, accurate information is often deliberately withheld.
And, in regards to the Christian component, I am deeply troubled that a false affirming "Christian" message often brazenly accompanies these messages, even in public schools where authentic warnings about homosexuality from Scripture would be verboten. But the false one is not only acceptable, it is common. Scripture uniformly opposes homosexual behavior and that has always been a part of Christian sexual morality.
This week on April 25, the pro-homosexual national group, GLSEN, the Gay Lesbian and Straight Education Network, is sponsoring the eleventh annual "Day of Silence" and students all over the country will observe this in their schools. Mission America has joined with the American Family Association, Concerned Women for America, Liberty Counsel and many other groups, to challenge schools to refuse to officially observe this pro-homosexual, highly deceptive day. We have asked parents to double check, based on a list we compiled from many sources, that certain schools are observing this Day of Silence, and if so, to keep their children at home.
The issue, Dr. Harris, is that kids are being led to believe that this event is about tolerance and the prevention of violence. That message has little to do with the subliminal message: that acceptance homosexuality will cure much of this. These are in reality apples and oranges issues. There is no validity to the claim that homosexual kids are being bullied because conservatives and tradition-minded families oppose these questionable behaviors. Overweight kids are bullied, too; does this mean that support for healthy nutrition is to blame? Such invalid linkages unfairly stigmatize moral values and bring confusion to the table.
In short, the Day of Silence and the homosexual clubs formed through GLSEN networking are doing a grave disservice to our children. They encourage hostility and bigotry toward Christians and traditional values; they encourage shallow, uninformed opinions about serious public policy issues like "hate crimes" and "gay" marriage, with little or no room for actual debate on all sides of such issues; they fail to adequately inform and warn kids about HIV and AIDS; and they propel kids into early high-risk sexual behavior with glorification of all the supposed "benefits." I am not alone in calling this what it is: child corruption.
It also happens to be poor education: The kids who write to me seldom have a clue about what's at stake in the debate about homosexuality. Most can merely parrot propagandistic talking points, and have apparently never been challenged – or allowed–to think more deeply on this issue.
Our group, based on research using homosexual club listings, has the following Columbus high schools on the probable Day of Silence observation list: Brookhaven, Columbus Alternative High School, and Whetstone. I am asking you to ensure that those schools and any others in the Columbus system, not officially nor unofficially observe the Day of Silence this year and in the future.
I am further asking that you end, because of the high–risk behaviors involved and the discriminatory attitudes encouraged, all "gay-straight alliances" and homosexual clubs in all Columbus public schools.
I know that I am asking this from a Christian standpoint; however, this can easily be justified for totally secular reasons. The vast majority of religions, cultures and nations from the dawn of time have prohibited homosexuality. There continue to be good reasons for that.
Some might say I should have asked you this in a back room so as not to "offend" or call down the ACLU. I submit to you and the much-feared "gay" lobby, that Christ's followers are also taxpayers and public school families. We Christians have been intimidated into the back rooms for too long. Besides, it's not just Christians who don't want their kids to be indoctrinated into the homosexual lifestyle. I know this from my organization's work. This is a commonly-shared concern and just because it happens to dovetail with Christian values, does not give any group a valid reason to throw it out. Not stealing also happens to be a Christian value, last time I checked, yet we still uniformly prohibit theft in schools.
I am truly praying you will seriously consider this request. Please call or e-mail if you have any questions at (614) 442-7998 or [through the Mission America website].
Thank you for helping our kids to be all God would want them to be.
Sincerely,
Linda Harvey
President, Mission America
P.O. Box 21836, Columbus, OH 43221
(614) 442-799