Are these the Democratic values Speaker Nancy Pelosi wants to model to the nation?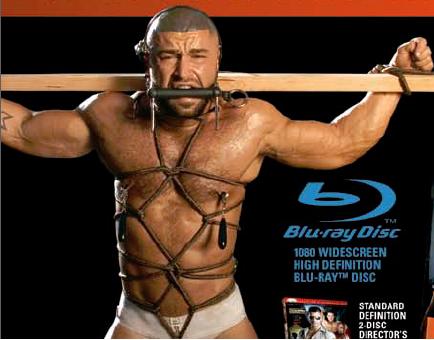 San Francisco values in action: another grotesquely evil image from the Official 2008 Folsom Street Fair Program Guide.  House Speaker Nancy Pelosi, who calls herself a faithful Catholic, can't bring herself to denounce the awful perversions, public nudity and anti-Christian bigotry of the Folsom Street Fair, held every year in her own district.
Americans For Truth News Release
Contact: Andre Traversa: 847-318-6413
NAPERVILLE, Illinois, Sept. 23, 2008 – Americans for Truth (AFTAH) will join other pro-family groups on the steps of the San Francisco City Hall Friday, Sept. 26, to confront Mayor Gavin Newsom for welcoming a sadistic homosexual street fair to the city — featuring hundreds of men walking around fully naked and engaging in public sex acts, as police stand idly by without enforcing decency laws.
The 25th annual "Folsom Street Fair" will be held this Sunday, Sept. 28, in San Francisco.  AFTAH President Peter LaBarbera will join other pro-family leaders in pre- and post-Folsom press conferences on the steps of San Francisco City Hall to highlight the public depravities that could only happen in San Francisco – home to House Speaker Nancy Pelosi (third in line to be President):
WHAT:  Two press events denouncing and exposing the Folsom Street Fair and the politicians who enable it;
WHERE:  San Francisco City Hall, 1 Dr. Carlton B. Goodlett Place, San Francisco
WHEN:  Friday, Sept. 26, 11:00 AM – prior to Folsom; and Monday, Sept. 29, 10:00 AM – post-Folsom;
WHO:  Peter LaBarbera, AFTAH; Linda Harvey, Mission America; Diane Gramley, American Family Association of Pennsylvania; and Anthony Gonzalez, St. Joseph's Men's Society
Said LaBarbera: "Mayor Newsom sent a welcome letter to Folsom participants. When AFTAH published it on our website, Folsom organizers sent a cease-and-desist letter demanding that we take it down. So it appears that either Mayor Newsom or Folsom organizers are not so 'proud' of this vile 'street fair' after all."
LaBarbera said most Americans would be stunned to learn what goes on at Folsom under the cover of police protection:
Rampant public nudity including men walking the streets in nothing but their socks and sneakers;
Public street orgies in which men engage in heinous sex acts as thousands of fairgoers walk by;
Public sadistic whippings, acts of "consensual" degradation and "master-and-slave" partners;
Blatant anti-Christian bigotry – e.g., the "Sisters of Perpetual Indulgence" — transvestite mock "nuns" who work closely with Folsom; and religious-themed "sex toys" sold by vendors.
Public health hazards: Folsom promotes local gay sex clubs where unsafe, anonymous sodomies (e.g., "barebacking") occur that spread diseases.
Police blame their inaction on politicians who tell them not to intervene or enforce the law.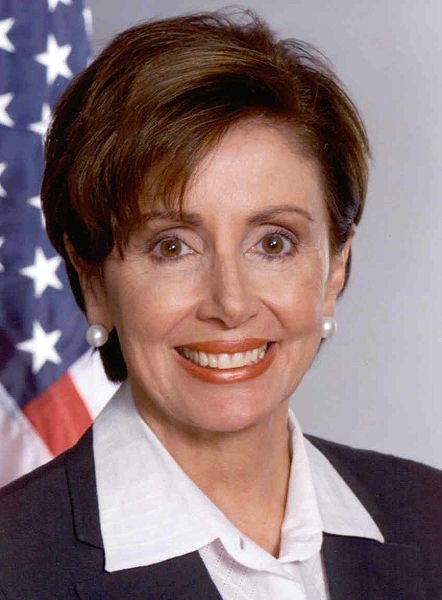 "AFTAH already has gathered video and photo documentation of previous Folsom crimes — including rampant nudity and public orgies — on city streets with children in the crowd. We will be videotaping again Sunday," LaBarbera said. "Democratic politicians like Newsom, Mark Leno and self-avowed Catholic Nancy Pelosi celebrate or refuse to denounce this event. Are these the Democratic values they want to model to the rest of the nation?"
"If the American public were to discover the despicable acts that are allowed to go on in Speaker Pelosi's own congressional district — and which she carefully avoids condemning — she'd be sitting at home collecting unemployment rather than being two heartbeats away from the presidency," he said.
This article was posted on Tuesday, September 23rd, 2008 at 3:21 pm and is filed under
Bathhouses
,
BDSM
,
Candidates & Elected Officials
,
Gay Culture
,
GLBTQ Lawsuits & Retribution
,
Government Promotion
,
Homosexual Hate
,
Homosexual Pornography & Film Festivals
,
Homosexual Pride Parades & Festivals
,
Leather
,
News
,
Physical Health
,
San Francisco
,
Sisters of Perpetual Indulgence
,
Sodomy
. You can follow any updates to this article through the
RSS 2.0
feed.