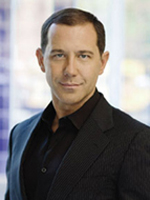 Stunned by Obama's Embrace of Homosexual Relationships: "Gay" activist Joe Solmonese of the Human Rights Campaign — who maliciously equates pastoral preaching against homosexuality with "hatred" — was stunned at how strongly  Barack Obama endorsed homosexual relationships Saturday evening. Read the transcript of the president's HRC speech HERE, and AFTAH's response HERE.
From an article yesterday in the conservative CNSNews.com, "Obama: Homosexual Relationships 'Just as Real and Admirable' as Heterosexual Marriage":
Tuesday, October 13, 2009
By Pete Winn, CNSNews.com Senior Writer/Editor
(CNSNews.com) – President Obama delivered an unprecedented message to the Human Rights Campaign Saturday night. Sounding more like a homosexual activist than a sitting president, Obama went well beyond his expected message of "I'm here with you" on the homosexual agenda.

"My expectation is that when you look back on these years, you will see a time in which we put a stop to discrimination against gays and lesbians — whether in the office or on the battlefield," Obama told an estimated audience of 3,000. "You will see a time in which we as a nation finally recognize relationships between two men or two women as just as real and admirable as relationships between a man and a woman."

Even Human Rights Campaign President Joe Solmonese was stunned at the breadth of  Obama's statement, calling it "something quite remarkable."

"This was a historic night when we felt the full embrace and commitment of the President of the United States," Solmonese said in a post-speech statement. "It's simply unprecedented."

But Peter LaBarbera, president of Americans for Truth About Homosexuality, called the president's remarks "appalling."

"Barack Obama is … declaring that these relationships are basically equal to the real thing," LaBarbera told CNSNews.com. "I think this is the ultimate Obama audacity play –– for him, just declaring it seems to make it so."

The president pointedly used the pronoun "we" – not "you" –– throughout much of his speech.

"Do not doubt the direction we are headed and the destination we will reach," Obama said at one point….

LaBarbera said Obama's comments went far beyond using the presidency as a bully pulpit.

"The condescension is glaring," LaBarbera said. "He's really putting down millions and millions of faithful, moral-minded citizens and dismissing traditional beliefs with such arrogance, it is almost indescribable. It really is amazing."

"It's just hateful rhetoric," LaBarbera added. "It's a different kind of hate, to be sure, but it is hate –– he hates our Judeo-Christian tradition."
This article was posted on Wednesday, October 14th, 2009 at 10:41 am and is filed under
"Civil Unions" & "Gay Marriage"
,
"Civil Unions" & "Gay Marriage"
,
A - What does the Bible say about homosexuality?
,
Biblical Truth
,
Christian Left
,
HRC
,
News
,
Obama
,
The Bible, Churches, & Homosexuality
. You can follow any updates to this article through the
RSS 2.0
feed.