Click HERE for link to the webcast of Liberty University's "Conference on the Consequences of Same-Gender Attraction" –– February 12-13, 2010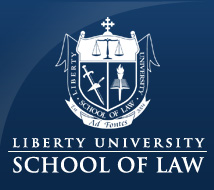 WATCH THE LIVE WEBCAST: Friday 2-6:35 p.m. and Saturday 9 a.m. – 12:30 p.m. and 1:30 -5:00 p.m. See the Liberty Counsel press release on the conference HERE.
Liberty University School of Law will host a one-day conference followed by a one-day symposium addressing homosexuality and its consequences. The Friday, February 12, conference is entitled "Understanding Same-sex Attractions and Their Consequences." On Saturday, February 13, the Liberty University Law Review will host a legal symposium entitled "Homosexual Rights and First Amendment Freedoms: Can They Truly Coexist?"
Those struggling with same-sex attractions need understanding and hope for a life without conflict, so it is imperative to understand the implications of same-sex attraction and the broader homosexual agenda.
If you cannot attend the conference and symposium on Friday afternoon and Saturday, you can watch the live webcast HERE.
See the schedule for Friday and Saturday for the extraordinary list of speakers.
Event times and locations are as follows:
Friday, Feb. 12, 10:00 a.m., convocation, Liberty University – Vines Center;
Friday, Feb. 12, 2:00 – 6:45 p.m., conference, Liberty University School of Law – Supreme Courtroom;
Saturday, Feb. 13, 9:00 a.m. – 5 p.m., symposium, Liberty University School of Law Supreme Courtroom;
Saturday, Feb. 13, 5:00 p.m. banquet, Liberty University – Grand Lobby of DeMoss Hall.
The conference and the symposium are free, but tickets are required for the Saturday evening banquet. For more information, please go to www.LC.org, contact Liberty University School of Law at 434-592-5300 or visit http://law.liberty.edu.
This article was posted on Friday, February 12th, 2010 at 1:25 pm and is filed under
"Civil Unions" & "Gay Marriage"
,
"Civil Unions" & "Gay Marriage"
,
"Sexual Orientation"/"Gender Identity" and the Law
,
A - What does the Bible say about homosexuality?
,
Academic Bias
,
B - Ex-Homosexual Testimonies
,
Biblical Truth
,
Christian Persecution
,
Court Decisions & Judges
,
Diversity & Tolerance Propaganda
,
Evangelicals
,
Ex-Gay Politics/Gay Oppos. to Ex-Gays
,
Freedom Under Fire
,
Gay and Christian?
,
Gay Rights vs. Others' Rights
,
GLBTQ Lawsuits & Retribution
,
Gospel evangelism
,
Government Promotion
,
News
,
Pending Legislation
,
The Bible, Churches, & Homosexuality
. You can follow any updates to this article through the
RSS 2.0
feed.