Is renegade prof's position on homosexuality the "official view of GCC"?
Editor's Note: links have been added to the following letter sent by Steve Baldwin to Grove City College President Richard Jewell (Phone: 724-458-2500). For more contact information on GCC, go HERE.
From: "Steve Baldwin" [e-mail address withheld]
Date: Mon, 8 Mar 2010 13:35:55 -0800
To: <rgjewell@gcc.edu>
Subject: Message from Steve Baldwin
President Jewell:
We've met before when I was the Executive Director of the Council for National Policy.  I've been following the controversy involving your professor, Warren Throckmorton, and I have to say, Throckmorton is doing great damage to the reputation of Grove City College.
It's bad enough having a professor who actively declares that homosexuality is just fine if the person in question is happy with himself.  That is simply not biblical and you know it.  It like saying alcoholics are fine the way they are as long as they're happy with themselves.
But what's worse is that he seems to have poisoned the minds of many of your students.  The email message below is from one of your students to Peter Labarbera [of Americans For Truth] and it just made me sick to my stomach:

Your recent article on Grove City College professor Warren Throckmorton is yet another of your pathetic attempts to mislead otherwise moral individuals into the belief that God disapproves of homosexuality.  Your unsolicited attack on Throckmorton isn't surprising, but you should still know that Throckmorton has the support of the student body here.  Perhaps one day you will realize that the only thing doing "incalculable harm to many young people" is your ignorant and hate-inspired position on homosexuality.  Throckmorton's Golden Rule Pledge simply encourages to do as Jesus did: accept others as they are, not as we want them to be.Thanks for your time,

David Bier, Grove City College Senior
This student is saying that God does NOT disapprove of homosexual behavior and he implies that the entire student body is in agreement with this heresy.  Since this has gone on for some time now, I would like to know if this is the official view of Grove City College.  I'm in contact with hundreds of conservative high school students and many often ask me for my recommendations as to what colleges to attend.  If this view of homosexuality is now the official view of the Grove City College, I need to know, as I will no longer be recommending Grove City College.
I look forward to your answer.
Steve Baldwin
__________________________________________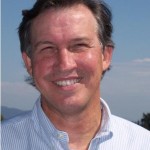 The writer (left) is the former Executive Director of the Council for National Policy, a former State Assemblyman in California, and a longtime conservative Republican activist. He and his wife Patti and their four sons live in Santee, California, outside of San Diego. You can write Baldwin through americansfortruth@comcast.net.
This article was posted on Tuesday, March 9th, 2010 at 10:00 am and is filed under
A - What does the Bible say about homosexuality?
,
Biblical Truth
,
Christian Colleges
,
Christian Left
,
E - Praying for the Lost
,
Ex-Gay Politics/Gay Oppos. to Ex-Gays
,
Letters
,
News
,
Pennsylvania
,
Reorientation Therapy
,
The Bible, Churches, & Homosexuality
,
Too Much Tolerance
,
Warren Throckmorton
. You can follow any updates to this article through the
RSS 2.0
feed.