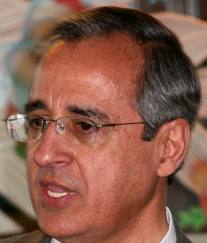 This interview [click HERE to listen] with Illinois pro-family lobbyist Ralph Rivera was conducted on February 4, 2013. Rivera is a lobbyist for the Illinois Family Institute — which is sponsoring a Defend Marriage Lobby Day against the homsoexual "marriage" bill in Sprinfield on Wednesday, Feb. 20th. Along with AFTAH President Peter LaBarbera and co-host John Kirkwood (of Grace Gospel Fellowship church), Rivera discusses the pro-homosexual-"marriage" bill looming in the state's General Assembly. (The Illinois Senate is reportedly slated for a floor vote on the bill on Valentine's Day, Feb. 14.)
Rivera explains the bill's threat to religious liberty — e.g., how in its original draft (likely to be amended) it would force churches and religious institutions that rent their facilities to the public to host homosexual "weddings." There is also a discussion of how legalized "gay marriage" effectively forces pro-homosexual "lessons" into public schools. In addition, the three discuss the Boy Scouts of America's proposed change allowing openly homosexual Scoutmasters and Scouts. Rivera is also a longtime pro-life lobbyist for Illinois Citizens for Life.
HOW TO LISTEN: This is an mp3 file, supported in most operating systems by Windows Media Player, Quick Time and/or I-Tunes.  Real Player is not supported and there may be difficulty when attempting to listen with it.  Left click once on the link below to play.  (Please be patient, depending upon the speed of your internet connection it may take a moment to load.)  OR right click the link then "save target as" to download the whole show.