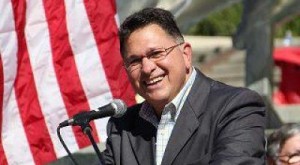 This interview with John Stemberger [click HERE to listen], founder of OnMyHonor.net, was recorded today, July 18, 2013. Stemberger describes the formation of a new boys organization that will provide a wholesome alternative to the pro-homosexual Boy Scouts of America (BSA). [Watch an introductory video HERE.] The new boys organization [later named "Trail Life USA"] will be devoted to building good character among boys, centered on biblical principles. The new group holds its first national convention this September after holding a recent planning meeting of national pro-family leaders in Louisville, Kentucky. Stemberger, who is also president and general counsel of the Florida Family Policy Council, led the grassroots coalition effort to stop the Scouts' tragic cave-in allowing openly homosexual youth members. (He explains how the BSA voting process on the proposed pro-"gay" change was weighted heavily in favor of the Scouts, in part because BSA leaders would not reveal who was voting.)
Stemberger clarifies the membership requirements for boys — saying that no immoral sexual behavior or advocacy of any kind will be tolerated in the new organization. He said if a boy struggles with same-sex issues (or other issues), it will be seen as a "ministry opportunity" in the organization — which, unlike the Scouts, will be explicitly Christian. (Membership will be open to boys of all religions and backgrounds.) Regarding the BSA, he said that within a couple of years, it will be driven by the courts to allow openly homosexual adult Scoutmasters, which will further cripple that once-noble organization. Stemberger said the BSA was done in by the paid "professionals" who ran the organization, who ultimately were not dedicated to upholding the BSA's principles. Click HERE for Part Two of this interview. [Click HERE for Matt Barber's column on the opening convention of Trail Life USA.]
HOW TO LISTEN: This is an mp3 file, supported in most operating systems by Windows Media Player, Quick Time and/or I-Tunes.  Real Player is not supported and there may be difficulty when attempting to listen with it.  Left click once on the link below to play.  (Please be patient, depending upon the speed of your internet connection it may take a moment to load.)  OR right click the link then "save target as" to download the whole show.
This article was posted on Thursday, July 18th, 2013 at 7:51 pm and is filed under
A - What does the Bible say about homosexuality?
,
Americans for Truth Hour
,
Biblical Truth
,
Boy Scouts
,
Boy Scouts of America
,
C - Heroes for Truth
,
Evangelicals
,
GLBTQ Targeting Youth and Schools
,
Gospel evangelism
,
News
,
The Bible, Churches, & Homosexuality
,
Trail Life USA
,
Youth and School Related Organizations
. You can follow any updates to this article through the
RSS 2.0
feed.