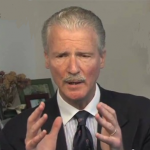 Here is a link to a promotional, PDF flier for the AFTAH Chicago dinner banquet Saturday, October 17 featuring "Making Gay Okay" author Robert Reilly. Click the link below:
AFTAH_Banquet_Bob_Reilly_Promotional _Flier_2015
For full details on the event, go HERE.
Basic info below:
What: Americans For Truth About Homosexuality's (AFTAH) dinner-banquet fund-raiser. Theme: "The Case Against Sodomy: How to Use Reason and Natural Law to Argue Against Homosexual Acts and 'Gay Marriage'"
Who: Keynote speaker: Robert Reilly, author, 'Making Gay Okay: How Rationalizing Homosexual Behavior Is Changing Everything' [get a copy with $100 gift to AFTAH]
When: Saturday, October 17, 6:00 PM Central; doors open 5:30.
Where: Christian Liberty Academy, 5002 W. Euclid Ave., Arlington Heights, IL 60004. Map HERE.
Cost: Only $20 per person. Sponsor a Table of 10 for just $200 or 5 attendees for $100. Send check made out to "AFTAH" to: AFTAH, PO Box 5522, Naperville, IL 60567-5522. Or sign up online using our safe credit card form. More info on Reilly and the banquet HERE.
Second AFTAH Banquet in Wash., DC on Nov. 21: Americans For Truth will be hosting Robert Reilly for a second dinner-banquet in the Washington, D.C. area on Saturday, Nov. 21. Stay tuned for more details.