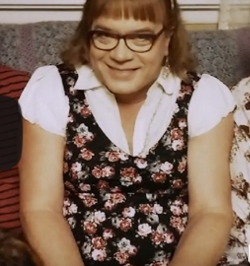 "I'm allowed to be exactly who I am, and I don't have to apologize or make excuses why I'm different. I can't deny I was married. I can't deny I have children. But I've moved forward now and I've gone back to being a child. I don't want to be an adult now, and I live my life like I couldn't when I was in school."–Paul Wolscht, 52-year-old man with seven children who believes he's a 6-year-old girl, "Stefonknee"
Folks, my son introduced me to Steven Crowder YouTube videos, and Crowder is spot on with this video response to a 52-year-old Canadian man, Paul ("Stefonknee") Wolscht, who abandoned his wife and seven children a few years ago to embrace a "transgender" identity as a six-year-old "girl." This pathetic story is astonishingly creepy and wicked at the same time. Crowder is right: this guy is mentally disturbed–but I do believe that he'd still be with his family if he did not have his "transgender" activist enablers egging on his delusion.
To say that Wolscht is self-absorbed might be the understatement of all time. As a Transgender Project website video on Wolscht's story shows, several years ago his own children expressed their anger and embarrassment in letters to him about his wanting to be a "girl" (see photo below). No matter–he continued to pursue his twisted alter ego–and was encouraged in his "gender identity" by his new "progressive" friends including an LGBTQ "church." Then he wonders why his desperate wife Maria fears that their kids would be "corrupted" by him living with them?! … [More comments and photos after the video and the jump:]
Much evil has come out of the LGBTQueer revolution, and many victims have been left in its wake–like Maria and her seven children. Does your heart not ache like mine in thinking about the suffering of Mrs. Wolscht and what these poor children have gone through after their dad embraced this sick, freakish "identity"? This is a form of child abuse–and everyone who supports Wolscht in his delusion is complicit.
In a forthcoming article I will discuss the parallels of me-centered transgenderism and me-centered homosexuality. One thing they share is the idea that creating one's own fictional reality–a distorted "identity" or "orientation" at odds with reason, God's creation and objectively observed Nature–somehow justifies one's actions. Since LGBTQ activists and their "progressive" allies demand that we "respect" the ever-expanding array of "gender identities," are we obligated to respect Wolscht's little-girl identity–his own specialized, subjective "truth"? The thing about godless moral relativism is that there is no bottom to its depravity because–to paraphrase the "progressive" pope–who are we to judge?  — Peter LaBarbera, AFTAH; @PeterLaBarbera
Note: our sharing of the video above is not an endorsement of all of Steven Crowder's videos.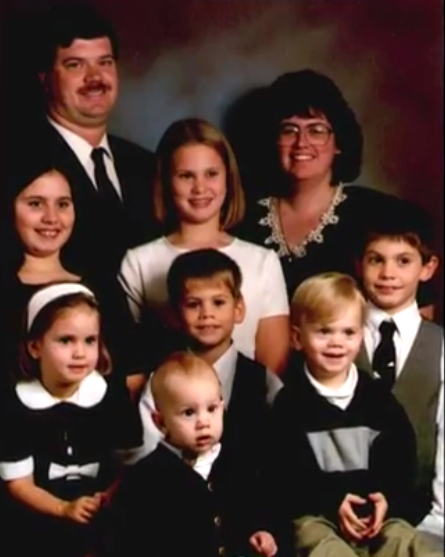 ______________________________________________________
Help AFTAH Raise $10,000 to Expose High-Risk Homosexual-Bi-Transsexual Lifestyles –

Free Book with $25 Gift!
Once nearly eliminated, syphilis is coming back — 83% of cases in 2014 linked to men who sodomize other men
Americans For Truth About Homosexuality (AFTAH) needs your help to break through the media's radically-biased "cheerleading" coverage of the homosexual-bisexual-transgender movement. We are working on several projects that will pull together the massive amount of public information documenting the extreme health risks of homosexual lifestyles: disproportionate STDs; domestic violence; "hook-up sex murders"; extreme and unnatural practices; "gay" über-promiscuity; unstable relationships; mental health issues; and heavy drug and alcohol use.
The U.S. Centers for Disease Control and Prevention (CDC) reports:
"Most cases are among MSM [men who have sex with men]. In 2014, 83% of the reported male P&S [primary and secondary] syphilis cases where sex of sex partner was known were among gay, bisexual, and other men who have sex with men."
Break Through Liberal Media Censorship: Please help AFTAH reach our goal of raising $10,000 for this project. Give safely online HERE or send you check or money order to: AFTAH, PO Box 5522, Naperville, IL 60567-5522. (There is also an option online for monthly giving.) All gifts of $25 or more will receive a free book — your choice of:
___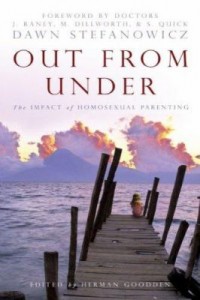 "Homosexuality: A Freedom Too Far: A Psychoanalyst Answers 1,000 Questions about Causes and Cure and the Impact of the Gay Rights Movement on American Society," by the late psychiatrist Dr. Charles Socarides (who led the fight against the "normalization" of homosexuality by the American Psychiatric Association; OR
___"Out from Under: The Impact of Homosexual Parenting," by Dawn Stephanowicz, telling the harrowing story of growing up with a promiscuous homosexual man as her father; OR
___"Can You Be Gay and Christian: Responding with Love & Truth to Questions About Homosexuality," by Dr. Michael Brown, a wonderful book that exposes the myth of "gay Christianity" with great compassion and an abundance of facts and useful Bible analysis.
Please notify us as to which book you would like to receive with your donation to AFTAH of $25 or more. Bulk order discounts of these books are available. For more information, contact Brad Wallace at 312-324-3787 or write him at connops@yahoo.com. Thank you!