Supposedly "moderate" open bisexual Democrat Kyrsten Sinema joins re-elected Wisconsin lesbian Tammy Baldwin in Senate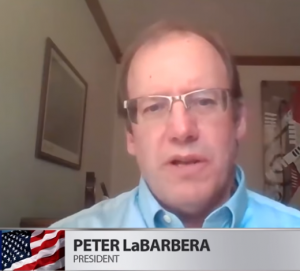 Folks, here is an interview I did with my friend and America's Survival Inc. founder and CEO Cliff Kincaid. Social conservatives can never move forward and gain ground unless we are first honest about where we stand in the political and cultural universe. And, as Cliff points out, we are hurting. President Trump proclaimed the midterm elections a victory, but in many respects they were a disaster–especially for social conservatives who oppose the anti-Christian, anti-liberty agenda of Big LGBTQ (Lesbian, Gay, Bisexual, Transgender, Queer).
I appreciate how Cliff is fearless and does not slavishly echo the Republican Party line, or in this case the Fox News line [see his piece on the election HERE]. More sober analysts like Cliff and City Journal are describing the huge loses in once-safe-Republican suburbs where pro-LGBTQ, pro-abortion Democrats made big gains. (One is my own county, DuPage, west of Chicago, where Rep. Peter Roskam lost to social leftist Sean Casten.) And one reason for that is many "conservative" Republicans are no longer fighting for truth on these socials issues as they once did, or at least they are allowing the Democrats and the Left to put them on the defensive on moral issues.
The case of Arizona's Senate seat–won by open "bisexual" Democrat Kyrsten Sinema–is illustrative of the Republicans' Culture War defeatism. Start listening at 4:45 below. I just heard Fox News anchor Bret Baier yesterday refer to now-Senator-elect Sinema as a "moderate." Really? A bisexual, irreligious Democrat endorsed by Planned Parenthood and championed by the Human Wrongs Rights Campaign (HRC)–the world's most powerful homosexual-bisexual-transgender-"queer" lobby organization–a "moderate"? What is going on here?
We need to face some hard facts: read this New York Times piece on the midterms' "Rainbow Wave"; and this celebratory press release by HRC, which reportedly spent $26 million to influence six battleground state races; and see the Gay & Lesbian Victory Institute crowing about how many openly LGBTQ candidates won on Nov. 6. And then there's the 2-1 landslide defeat of pro-family forces trying to turn back the "transgender" tide in Massachusetts; see our friend Brian Camenker's and MassResistance's analysis of that debacle HERE. — Peter LaBarbera, AFTAH; Twitter: @PeterLaBarbera
More information after the video and the jump:
Here is Cliff's description of the video:
USA Survival
Published on Nov 10, 2018

Republicans picked up a few seats in the Senate only because unpopular Democrats were up for re-election in conservative states, while Democrats could win 40 House seats, the most since Watergate. Democrats replaced Republican governors in seven states — Michigan, Illinois, Wisconsin, Kansas, Nevada, New Mexico and Maine — and captured some 300 legislative seats in state houses all across the country. Republicans are weak, even AWOL, on cultural issues, as Obama pursues his "Brown is the New White" Rainbow Conspiracy strategy backed by Soros, Oprah and Bloomberg money.