In "Crosstalk" interview, AFTAH president questions why conservatives are so reluctant to criticize candidate's homosexuality and deceptive theology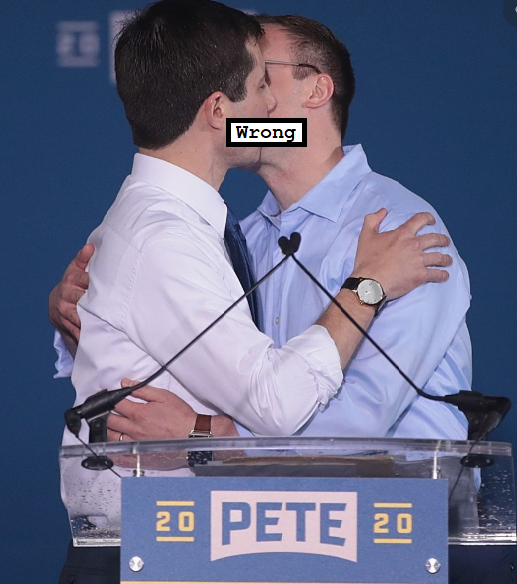 Dear Readers,
I had the opportunity to appear as a guest on VCY America's "Crosstalk" program Monday, and had a wide-ranging discussion on the LGBTQ (Lesbian, Gay, Bisesxual, Transgender, Queer) with host Jim Schneider. You can listen to it HERE or click the link below. We had a wide-ranging discussion but I honed in on the candidacy of former South Bend, Indiana mayor Pete Buttigieg and his "gay Christian" propaganda.
We will have a lot more to say about "Mayor Pete," as the media so affectionately call him, but the gist of what I said on Crosstalk is that Buttigieg is a phony of the highest order, yet a dangerous propagandist for the homosexual movement. Above is a photo of him kissing his "husband," Chasten. Though the media and the Left (and even many "conservatives") champion Buttigieg according to the Left's corrupted "civil rights" narrative, his bid for presidential power represents an immense assault on morality–teaching all the wrong lessons to a public already deeply confused by LGBTQ propaganda.
Click this link to listen:
https://sermonaudio.com/solo/vcyamerica/sermons/210202222244492/