Excerpted from For Gill, It's Not About the Money, by Myung Oak Kim And Burt Hubbard, published Oct 23, 2006, in Rocky Mountain News: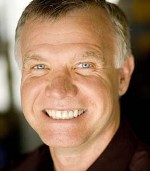 …Tim Gill, the 53-year-old founder of the desktop software firm Quark, became a force in Colorado politics two years ago when he and three other wealthy residents spent $2 million to help install a Democratic majority in both houses of the state legislature for the first time in decades.
This year, Gill has dropped almost $5 million so far on state election campaigns – more than any other individual in Colorado.
…"I have never seen in Colorado politics in the 30-some odd years where I've been active . . . any individual involved to the degree that Tim Gill is," said political consultant Katy Atkinson, a registered Republican who works with both sides of the aisle on ballot measures.
"Should he choose to, he can shape any part of Colorado public policy he wants to."
Gill also is a player on the national stage, funneling more than $2 million into mostly Democratic causes, including the Democracy Alliance, a new group made up of dozens of the country's wealthiest donors who are lavishing money on think tanks and organizations to counter similar groups established years ago by conservatives.
All of this is on top of Gill's considerable philanthropy. Gill and his 12-year-old Gill Foundation have spent more than $80 million on gay and lesbian causes and on other organizations friendly to their gay workers, including the Pikes Peak Library Foundation, the Colorado Springs Fine Arts Center and Public Broadcasting of Colorado.
And all of this is just the beginning, according to Gill's political adviser Ted Trimpa.
"Tim is in it for the long haul," said Trimpa, a partner at the high-profile law firm Brownstein Hyatt & Farber. "What we're talking about is strategic philanthropy and strategic politics."…
Read the rest of this article »