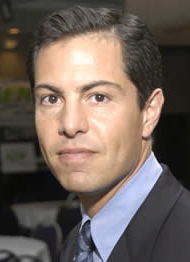 The former head of the homosexual activist group Log Cabin Republicans, Patrick Guerriero, is now working to defeat mostly REPUBLICAN pro-family, conservative state legislators across the nation.
This may be the most important political article you read this election year. Even homosexual journalists like this reporter for the "gay" magazine The Advocate are weary of the secretive nature of the Gill Action Fund and its plan to use out-of-state homosexual donors' money strategically to knock out pro-family state legislators across the country. If this were a "Christian Right" group stealthily using Christian millionaires' money to displace liberal, pro-homosexual politicians, the mainstream media would be all over it.
We'll have much more to say about the Gill Action Fund and this article, but note that the man Gill chose to run his operation is Patrick Guerriero, former executive director of the Log Cabin Republicans, a group working to make the GOP more homosexuality-friendly. Log Cabin operatives like to call themselves "conservative," but their national ex-leader has been busy for the last three years running a stealth campaign to take out mostly pro-family, conservative Republican state legislators in places like Iowa, Pennsylvania and New York. More evidence that the GOP's "Big Tent" policy of simultaneously trying to appease both its grassroots base of millions upon millions of pro-family Republicans — and a tiny special interest group of homosexual activist Republicans whose loyalty is first to their own "gay agenda" — is an exercise in futility. — Peter LaBarbera
___________________________
Here are the first three paragraph's of the Advocate piece "The Gay Goodfellas" (emphasis added):
The Gay Goodfellas
Inside the Gill Action Fund, the most effective pro-gay political weapon you never heard of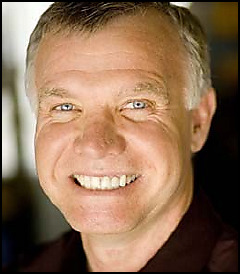 By Kerry Eleveld, The Advocate, June 19, 2008
Patrick Guerriero and Bill Smith of the Gill Action Fund [photo of founder Tim Gill at left] have a problem. Guerriero, former leader of the Log Cabin Republicans and onetime candidate for lieutenant governor of Massachusetts, and Smith, a political consultant and former employee of Karl Rove, want LGBT [Lesbian, Gay, Bisexual, Transgendered] people to understand their strategy for winning equal rights — a targeted approach to developing what they call "fair-minded majorities" in state legislatures across the country. During the 2006 election, the first cycle in which the organization set its sights on state legislative races, control of 13 state chambers switched hands. Ten were Democratic takeovers — chambers that are now more likely to make gay-friendly decisions.
Read the rest of this article »