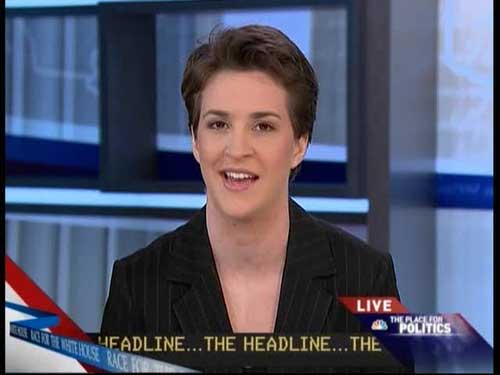 Maddow Misinformation: MSNBC's resident lesbian activist Rachel Maddow (left) lied about Matt Barber's press statement regarding the potential of Obama-Care to become "Tranny-Care" by mandating coverage for body-disfiguring transsexual "sex change" operations.
Folks, we hope that Rachel Maddow (left) — the lesbian MSNBC talker who is as "out" in her homosexuality promotion as in her left-wing activism — takes up the offer of my good friend Matt Barber and lets him appear as a guest on her show. That seems only fair after Maddow lied about Barber's statement on Obama-care and "sex-change" operations.
We understand that liberals don't want to talk (rationally, anyway) about Obama-care covering abortions and grotesque transsexual "sex-change" procedures as "health care." That is why we must discuss these awful possibilities. (By the way, even before Barber's column, below, the conservative Heritage Foundation's blog noted that President Obama's favorite think tank, the liberal-left Center for American Progress, was beating the drums for adding "sex change operations to the list of medical procedures that all health insurance policies in the nation must cover.") — Peter LaBarbera, www.americansfortruth.com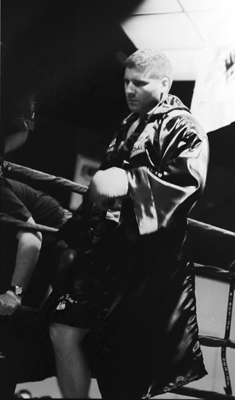 BANQUET REMINDER:  Culture warrior and former professional boxer Matt Barber (right) is coming to Chicago on Saturday, Oct. 24 to keynote the AFTAH fundraising banquet. The dinner is being held at the Christian Liberty Academy in Arlington Heights, IL, and tickets are $50 per person. You can prepay online (just note "AFTAH banquet" in the Paypal or Credit Card form) or mail your check (designate it "AFTAH Banquet") to: Americans For Truth, PO Box 5522, Naperville, IL 60567-5522. Please spread the word and make plans to come! E-mail [email protected] or [email protected] for more information.
_____________________________
Matt Barber writes:

Sex-Change-apalooza: ObamaCare Likely to Mandate Free 'Sex-Change' Surgeries
By Matt Barber, August 5, 2009
I got a call a couple days ago from a producer with MSNBC. He wanted a hard copy of a press release I sent out entitled: "ObamaCare Likely to Mandate Free 'Sex-Change' Surgeries." In the release I addressed the likelihood that, under Obama's monolithic socialized healthcare scheme, taxpayers may well end up funding elective and entirely cosmetic "gender reassignment" surgeries. I was happy to oblige and asked which program he produced. "Rachel Maddow," he reluctantly divulged. I chuckled and joked, "Oh, I'm sure Rachel will give me a glowing review."
I then suggested that it would be better still if Rachel actually had me on the show to defend and debate the substance of my release. He declined. Understandable, though. Ms. Maddow—a hard-left lesbian activist who plays a pseudo-journalist on TV—certainly wouldn't want me confusing all 242 of her wide-eyed, spoon-fed, Kool-Aid swilling viewers with the facts. (By the way, Rachel, sweetheart, if you have the guts, the offer still stands.)
Read the rest of this article »