From Republican Party + Homosexuals = Anti-Life, by Jill Stanek, published Nov 15, 2006, by WorldNet Daily: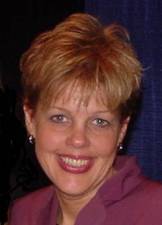 I wrote in my previous column that revelations during the final weeks of the autumn 2006 election season shifted my thinking on why national Republican Party leaders have been reticent to advance the life issue.
It may be too easy to dismiss them as cowards. It may well be they are compromised.
…The revelations about the GOP were of corruption and homosexuality among legislators and influential staff.In October, while Mark Foley's homosexual and pedophiliac proclivities were coming to light, gay activists circulated a paper called "The List" to conservative groups outing several high ranking queer GOP staffers, some who worked for conservative legislators.
It's easy to connect dots between corruption and ideological concession, but it may not be so easy to connect dots between homosexuality and same, specifically the sanctity of life.
But the homosexual and abortion lobbies are evil twins with the same agenda. Both want the freedom to commit illicit sex without physical or moral consequences.
Read the rest of this article »