Once nearly eliminated, syphilis is coming back — 83% of cases in 2014 linked to men who sodomize other men
Americans For Truth About Homosexuality (AFTAH) needs your help to break through the media's radically-biased "cheerleading" coverage of the homosexual-bisexual-transgender movement. We are working on several projects that will pull together the massive amount of public information documenting the extreme health risks of homosexual lifestyles: disproportionate STDs; domestic violence; "hook-up sex murders"; extreme and unnatural practices; "gay" über-promiscuity; unstable relationships; mental health issues; and heavy drug and alcohol use.

The U.S. Centers for Disease Control and Prevention (CDC) reports:
"Most cases are among MSM [men who have sex with men]. In 2014, 83% of the reported male P&S [primary and secondary] syphilis cases where sex of sex partner was known were among gay, bisexual, and other men who have sex with men."
Break Through Liberal Media Censorship: Please help AFTAH reach our goal of raising $25,000 for this project. Give safely online HERE or send you check or money order to: AFTAH, PO Box 5522, Naperville, IL 60567-5522. (There is also an option online for monthly giving.) All gifts of $25 or more will receive a free book — your choice of:
?  "Homosexuality: A Freedom Too Far: A Psychoanalyst Answers 1,000 Questions about Causes and Cure and the Impact of the Gay Rights Movement on American Society," by the late psychiatrist Dr. Charles Socarides (who led the fight against the "normalization" of homosexuality by the American Psychiatric Association; OR
? "Out from Under: The Impact of Homosexual Parenting," by Dawn Stephanowicz, telling the harrowing story of growing up with a promiscuous homosexual man as her father; OR
?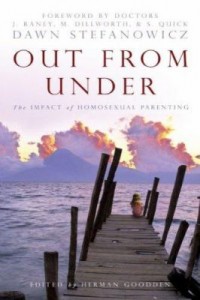 "Can You Be Gay and Christian: Responding with Love & Truth to Questions About Homosexuality," by Dr. Michael Brown, a wonderful book that exposes the myth of "gay Christianity" with great compassion and an abundance of facts and useful Bible analysis.
? "Light Wins: How to Overcome the Criminalization of Christianity" — This highly informative video by pro-family hero Janet Porter features an abundance of pro-family experts (including Americans For Truth president Peter LaBarbera) describing what is at stake in the culture over marriage and liberty and LGBT efforts to redefine both. Show it to your church small-group, or your entire church!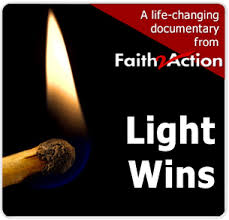 Whether you mail in your gift or donate online, please notify us as to which book you would like to receive with your donation to AFTAH of $25 or more. Bulk discounts of these and other pro-family books are also available. For more information, contact Brad Wallace at 312-324-3787 or write him at connops@yahoo.com. Thank you!
AFTAH, PO Box 5522, Naperville, IL 60567-5522