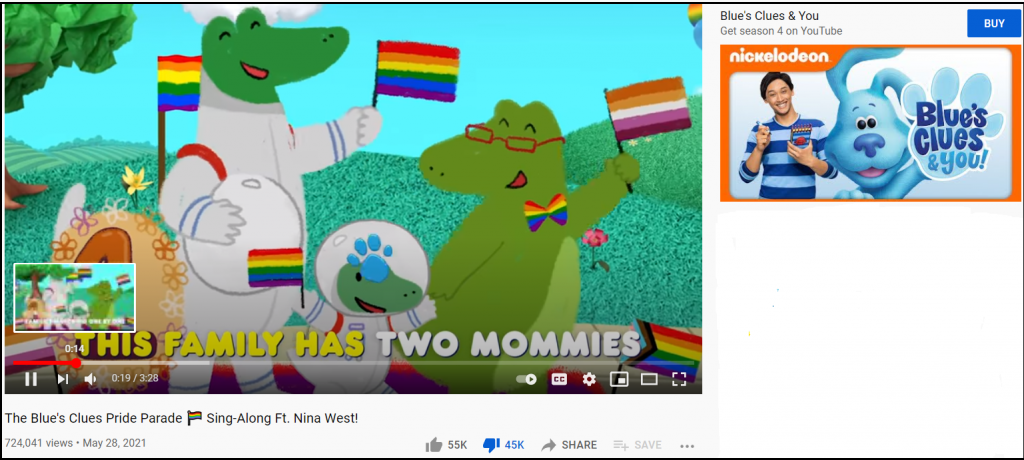 To listen to Americans For Truth About Homosexuality (AFTAH) President Peter LaBarbera's interview with VCY America "Crosstalk," hosted by Jim Schneider, click
HERE
. The Crosstalk description of the broadcast is below.
____________________________
LGBTQ+ Tsunami
Date:  June 3, 2021  
Host:  Jim Schneider   
?Guest:  Peter LaBarbera
America is being hit by a tsunami.  We see the demise of the family and the church through the policies and institutions that are coming under the LGBTQ+ agenda.  This tsunami is also hitting schools, businesses, libraries, the prison system, media and more.
This broadcast detailed some of the specifics as Peter LaBarbera, founder and president of Americans for Truth, joined Jim to bring details concerning the following stories:
Lesley Stahl of 60 Minutes did a story about those who come out as transgender, only to change their minds and de-transition. According to Peter, she simply let them tell their stories and this enraged homosexual and transgender activists.
A grade school gym teacher in Virginia expressed his concern about the transgender indoctrination of students in the schools. Two days later he was removed from the classroom.
An excerpt of a LGBT pride parade song (sung by a "drag queen") from the TV series, Blues Clues, celebrates aberrant, un-biblical family models.
Kellogg's is sexualizing their cereal boxes with the release of Together with Pride. The box tops feature a spot for children to add their own pronouns of choice. With every box sold, the company is donating $3 to GLAAD to support the LGBTQ+ community.
A 9 year old in 3rd grade brought home a school assignment referring to experimenting with gender presentation and gender spectrum.
Jim and Peter presented much more including LGBTQ news from politics, sports, the military and the church, while listeners contributed their thoughts as well.
More Information