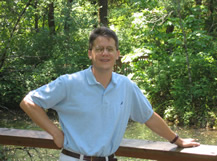 Mike Adams poses questions to those who have elected to remain members of United Methodist congregations, despite evolving views on heaven/hell, sin, extra-marital sex, homosexuality, and more.
If you have left a congregation because leadership became apostate on the issue of homosexuality, we'd like to hear your story.
——————————
Excerpted from Open Hearts, Open Minds, and Open Legs, by Dr. Mike Adams, published Jan 31, 2007, by Townhall:
1. A young pastor was conducting a UMC 101 course required of all prospective members of a small Methodist Church. When asked whether there was such a thing as hell, she answered "I'm not sure and I don't know that it's important." Given that Jesus talked about hell more than anyone else in the Bible, isn't the question of whether hell exists an "important" one? If there is no hell, doesn't that make Jesus a liar?
2. A Methodist preacher makes the statement "We don't like to talk about sin here at (deleted) United Methodist Church." Instead, he likes to talk about "grace." If there is no sin and there is no hell, what was Jesus saving people from? Does silence on the issue of "hell" and "sin" render the term "grace" completely meaningless?
3. A man asks the Methodist preacher to pray to give Congress the courage to protect the institution of marriage from homosexuality. The preacher corrects him in front of the entire congregation saying "give Congress wisdom as difficult decisions are considered." Why did she publicly correct him? Was he out of line?