Excerpted from The Crime of Conviction, by Chuck Colson, published Mar 15, 2007, by Breakpoint: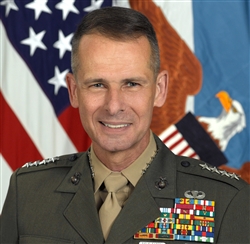 …While the world should be applauding a man who proposes that one of the most important institutions in our country should have moral integrity, instead we hammer him for having a conviction.
But I believe this goes far beyond the whole question of homosexuals in the military and the "Don't Ask, Don't Tell" policy. This cuts to the core of the question of whether anyone in public office is free to speak his deepest religious or moral convictions. The Constitution says there will be no religious test for office, and yet we are applying one. We are basically saying that if you are the Chairman of the Joint Chiefs of Staff, you are not allowed to express your moral or religious views — especially on matters of sexual preference and behavior.
This is another sign that we live in an age that no longer believes in objective truth or a moral order. Moral relativism is the rule, and personal preference trumps all. And government is there to ensure that no one place any restraint on the pursuit of our own desires.
I have long said that C. S. Lewis was prophetic when in 1943 he wrote about the irony of our education system, saying, "Such is the tragicomedy of our situation — we continue to clamour for those very qualities we are rendering impossible. . . . In a sort of ghastly simplicity we remove the organ and demand the function. We make men without chests and expect of them virtue and enterprise. We laugh at honour and are shocked to find traitors in our midst."
Ironic that today, the head of our Joint Chiefs of Staff argues that the military should have consistent policies of moral integrity, and the world demands an apology. Maybe it is time to lock him up: General Pace is guilty. He has committed the intolerable crime of our day: He has stated his conviction in a value-free society that respects only so-called "tolerance."
As for me, well, General Pace makes me proud that I am a former Marine.
Continue reading at Breakpoint…