Why is "fair and balanced" FOX News, whose audience is largely conservative, joining with liberal media corporations to support an influential "gay" activist organization that falsely casts homosexuality as a civil rights issue?
Tonight (Thursday), Mar 15, 2007, the National Lesbian & Gay Journalists Association (NJGJA) hosts its 12th Annual New York Benefit. This isn't the first time that FOX has given to the homosexual journalists' group — whose national president made the spurious analogy that seeking both sides in media coverage on homosexuality is like going to "white supremacists" for a story about interracial marriage.
The following are sponsors for tonights event:
FOX News is a "Silver Sponsor" with anchor Martha MacCallum (pictured below) as "special guest."
ABC News is the "Diamond Sponsor and Host" with anchor Brian Ross serving as master of ceremonies.
CNN is a "Platinum Sponsor" with Soledad O'Brien of American Morning as "special guest."
NBC is a "Platinum Sponsor" with Rita Cosby of MSNBC, Natalie Morales and Meredith Viera of Today Show, and Carl Quintanilla of Squawkbox (CNBC) as "special guests."
CBS News is a "Gold Sponsor" with anchor Jason Bellini of LOGO, anchor Russ Mitchell, and Erin Moriarty of 48 Hours as "special guests."
The New York Times is a "Bronze Sponsor" with Robert Lipsyte as "special guest."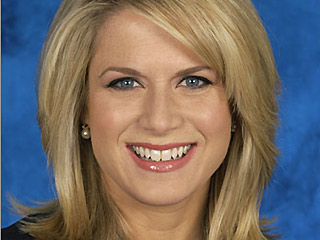 Tickets to the VIP reception cost $500. With polls showing that about half the country supports Gen. Peter Pace's belief that homosexual acts are immoral, we wonder how FOX and the dominant media can claim to be impartial in covering "gay"-related issues when they financially support pro-homosexual organizations like the NLGJA?
TAKE ACTION — Let FOX News know that you are not pleased with their contribution to tonight's event.